Image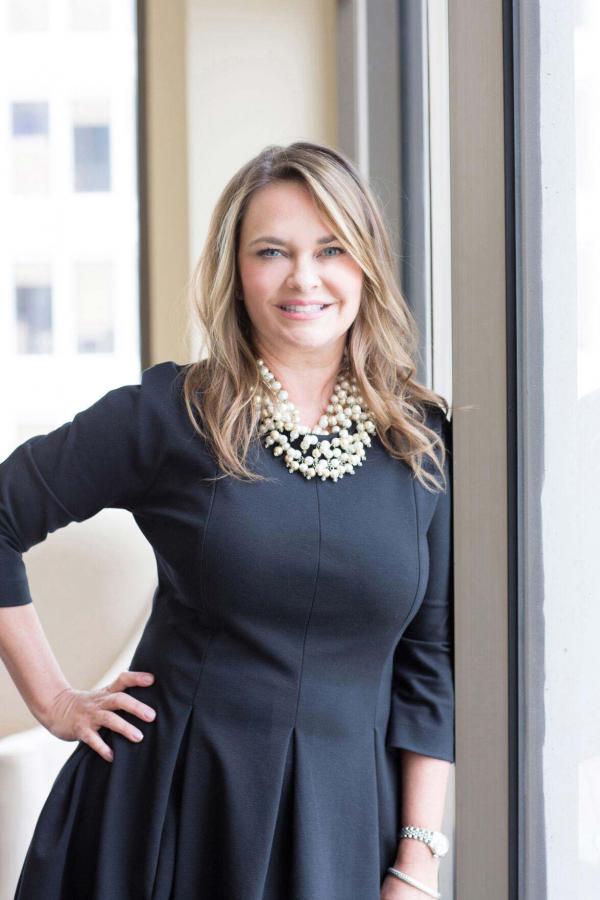 Chastiti N. Horne
Chastiti N. Horne attended Panola College from 1989 to 1991. While attending Panola College, she participated in cheerleading, Green Jackets service organization, theatre, and was the treasurer for the Student Government Association.
"Some of my fondest memories were cheering and performing for the Ponies and Fillies games. We were also invited to perform at the Casque d'Or IX in France but when Operation Desert Shield was launched that August, we were not allowed to travel. We later performed at several events to honor our troops thanks to our great cheer coach, Brenda Allums," said Chastiti.
"I have so many wonderful memories from my time at Panola College, such as being a member of the Green Jackets service organization sponsored by the late/great Karon Ashby O' Neal and going to the Texas Junior College Student Government Association's annual convention with sponsor, Coach Don Clinton. And who could forget having shaving cream fights between the girls' and boys' dorms."
After graduating from Panola College, she attended Stephen F. Austin State University where she earned a bachelor's degree in communications in 1993 and then obtained her law degree from South Texas College of Law in 1998. Horne is currently a managing partner at Horne Rota Moos law firm in Houston, Texas.
Chastiti has been the recipient of several awards professionally including being named as one of Houston's 50 Most Influential Women of 2017. She was featured in 2008's Time Magazine's "Salute to Women in Leadership" and was awarded the 2012 Harris County Bench Bar Pro Bono Award for an Individual for her work with Child Advocates.  She also received the 2001 Harris County Adult Volunteer of the Year award and has been named to the Texas Super Lawyer list by Texas Monthly 2012 – 2019, as well as Texas Rising Star-Super Lawyer 2007 through 2011. Chastiti was named "Litigator of the Week" by Texas Lawyer Magazine in February 2014.  She was also named a 2014 Woman on the Move by Texas Executive Women and chosen as the 2016 South Texas College of Law Alumni Public Service award recipient. Chastiti was also named as a Top Lawyer by Houstonia Magazine in 2016 and 2017.
Chastiti is a Life Fellow with the Houston Bar Foundation, Past President of the Greater Houston Society for Healthcare Risk Management, member of the DRI, member of the Association of Defense Trial Attorneys and member of the Texas Association of Defense Counsel (Nominating Committee 2009). She currently serves on the Board of Directors for Child Advocates, Inc., the Board of Trustees for St. Paul's United Methodist Church, the Alumni Board of Directors for Panola College (Secretary) and the South Texas College of Law Alumni Board of Directors.
Chastiti also enjoys spending time with her husband, Tony Houck, and her three children; Presley, Payne and Barrett.
"I met some of my best friends during my time at Panola College. We have been in each other's weddings, celebrated babies, career changes, and promotions. For the past 30 years, we have been there for the best and the worst that life brings and everything in between. We have lost some of our Panola College family along the way and helped each other through those days," said Chastiti. "I gained many sisters and brothers during my two years at Panola, and I wouldn't trade those years for anything."