Image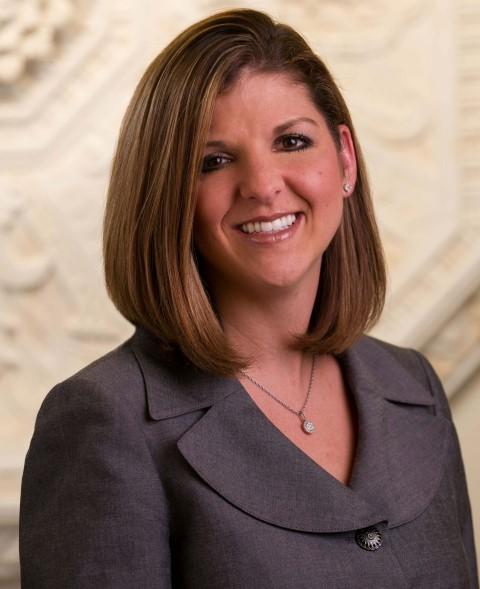 Dr. Berri O'Neal
"My alter-ego for two years was Fillis the Fillie, and I don't know that anyone could have more fun dressed up in a mascot horse costume than I could. Our cheerleading coach, Brenda Allums, encouraged us to be involved at every opportunity, from basketball games to senior day, the local Christmas parade in town, to pep rallies at local high schools. From summer cheer camps that we hosted to earn money for us to attend cheer camp, to attending National competition in Orlando, the cheer organization at Panola and the friendships that I made, have stayed strong with me today. I also spent much of my time at Panola College onstage, as I was a theatre major and I was beyond blessed to perform those musical numbers with such amazingly talented people and under the direction of the talented Elizabeth Hedges."  -- Dr. Berri O'Neal
The Panola College Alumni Association is proud to announce the selection of Dr. Berri O'Neal as the 2016 Panola College Alumna of the Year. Dr. O'Neal will be recognized by Dr. Greg Powell. President of Panola College at the spring commencement ceremony scheduled for Friday, May 13, at 7pm in the Carthage Civic Center.
"My memories at Panola College are truly too many to put into words….I've often said that my years as a Panola College student were two of the best years of my life. They were filled with some of the best times and best life lessons that have shaped me throughout my life," states O'Neal when asked about her most memorable moments at Panola.
Dr. Berri O'Neal is the Executive Director of Extended University for Texas A&M University-Commerce. She oversees off-campus locations for the University, in Downtown Dallas, McKinney, Rockwall, Midlothian, Corsicana and Mesquite.
O'Neal graduated from Panola College in 1995, then transferred to Texas A&M University-Commerce, where she earned a Bachelor's degree in Radio/Television, a Master's degree in Theatre/Management and a Doctorate of Education in Secondary and Higher Education with a specialization in Supervision, Curriculum and Instruction. She earned post-doctoral hours in the field of Management.
For two decades, O'Neal has pursued her passion by working in higher education at Texas A&M University-Commerce and the University of North Texas in the areas of Student Services, Enrollment Management, Admissions, Registration and Orientation. She has also taught as an adjunct professor for the College of Business for Texas A&M University-Commerce. Berri served as the Executive Director for the state's oldest Multi-Institution Teaching Center, the Universities Center at Dallas, for 11 years since 2005. O'Neal has been a consultant to numerous businesses in the region and speaks at state and national conferences on the topics of hiring, motivating and empowering effective employees in the workplace. She served as President of the Chi Omega Commerce Alumnae Chapter for five years and received the Chi Omega Distinguished Alumnae Award.
O'Neal is a member of Texas Association of Collegiate Registrars and Admissions Officers, American Association for University Women, the Association for Collaborative Leadership, the North Dallas Chamber of Commerce Education Committee, Southern Association of Collegiate Registrars and Admissions Officers, Downtown Dallas Inc., Chi Omega National Fraternity, First Baptist Church – Euless and O.C. Taylor PTA where she serves as a homeroom mom. In 2011-2012, O'Neal enjoyed a highlight of her career, by serving as President of TACRAO.
"Because I work in higher education, I am often able to recount my experiences at Panola, and I explain to students how much the first two years of college can impact their education and their future for the rest of their lives," says O'Neal. "Community colleges can be such a remarkable place for students to make a successful transition between high school and a university, and I was blessed beyond measure, that mine were two years filled with experiences, too many to count, that shaped my life and helped me to become who I am today."
O'Neal is married to Drew Gormley, and they live in Colleyville with their three children – Addison, a first grader and twins, Reagan and Nolan, who are in kindergarten.
O'Neal comes from a family of Panola College Alumni. Both her mother and all three of her sisters are Panola College Alumni and her father taught at Panola College for 36 years. Parents are Bill and Karon O'Neal of Carthage and Faye and Pat Frasier of Eureka, Texas. Her sisters are Dr. Shellie O'Neal, Lynn Martinez and Causby Henderson.