Image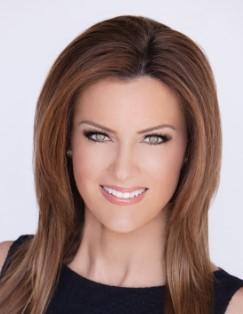 Natalie Woods
The Panola College Alumni Association is proud to announce the selection of Natalie Woods Stanyer as the 2018 Panola College Alumna of the Year. Stanyer will be recognized by Dr. Berri O'Neal, Chair of the Panola College Alumni Association, and recipient of the 2016 Alumna of the Year, at the spring commencement ceremony scheduled for Thursday, May 10, at 5pm in the Arthur Johnson Gymnasium.
Natalie Woods Stanyer graduated from Panola College in 1997 with an Associate of Science degree.  While at Panola College, Stanyer was a proud member of the Panola Pipers show choir where she served as choreographer.  You could also find her hanging around the drama department participating in several musicals.  She was a member of the Panola Green Jackets serving as an ambassador for Panola College, as well as a part of the Baptist Student Ministries where she attended many mission trips. 
When asked about Stanyer's favorite moment at Panola College, she replied, "There is no way I could point out a favorite moment while I was at Panola College. This school and the people who make it what it is, paved the way for where I am and who I am, today. I loved Panola, the staff, and my friends so much, a group of us decided to earn our two-year degree… in three years.  And, if we could have, we would have stayed longer. Panola was the place where my dreams began, and I will forever be thankful for this amazing institution!"      
Currently, Stanyer is the host for the number one new home television show, Hot On! Homes in Dallas, Fort Worth, Houston, San Antonio, Austin, and Colorado Springs. 
Before joining the Hot On! family, Stanyer was a reporter for KVUE-TV, ABC in Austin and worked for WFAA - TV Channel 8 in Dallas where she researched and wrote for ABC's top-rated investigative team. 
In addition to her professional on-camera career, Stanyer's love for the Dallas Cowboys drove her to represent, America's Team, as a Dallas Cowboys Cheerleader in 2007-2008. Currently, Stanyer is a producer for the hit show on CMT, Dallas Cowboys Cheerleaders Making the Team. Stanyer will also be working for the NFL as a producer during the 2018 NFL Draft this year. 
Natalie graduated Summa Cum Laude from Stephen F. Austin State University. She is happily married to Joseph Stanyer. She has three amazing children, Bradley, Maddox and Sarah.