Image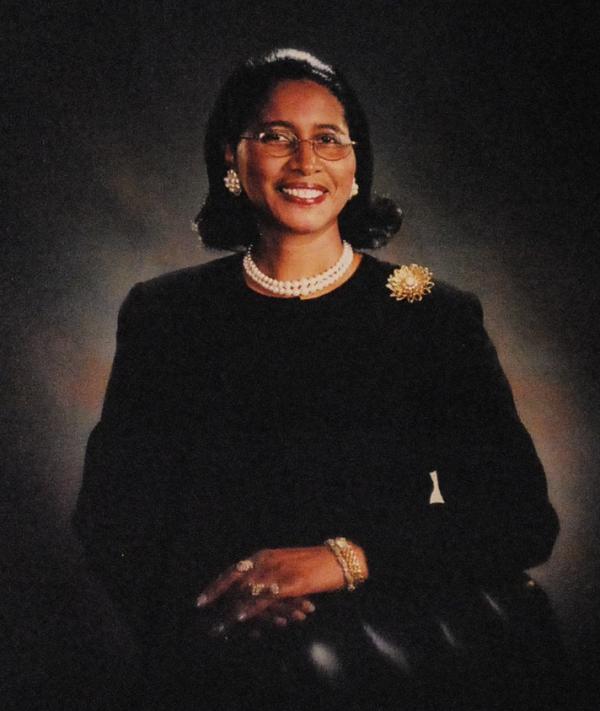 Glendell Chadwick
The Panola College Alumni Association is proud to announce the selection of Mrs. Glendell Chadwick as the 2013 Panola College Alumnus of the Year. Chadwick will be recognized at the Panola College graduation ceremony scheduled for Friday, May 10, at 7pm in the Arthur M. Johnson Gymnasium. 
Mrs. Glendell Chadwick is a 1967 graduate of Turner High School. Following graduation she attended Panola College and later Stephen F. Austin State University where she earned a Bachelor of Science degree and a Master of Education degree. Over the years she also earned a Diagnostician and Supervisory Certification at the University of Texas at Tyler, plus additional certifications in the areas of Elementary Education, Physically Handicapped, and Mental Retardation.
Glendell was in the education profession for 35 years and retired as an Educational Diagnostician from the Carthage Independent School District. During her tenure she served students at CISD and those attending the Beckville and Gary Independent School Districts.
Glendell is also the owner of the Knowledge Nook Daycare which is located in Carthage, Texas. While serving in that position, she has been instrumental in helping children to be academically ready for public school for more than 20 years.
Since 2001 Glendell has served as a member of the Panola College Board of Trustees. She has worked with other Trustees and members of the administration to help guide the College to where it is today.
Mrs. Chadwick was selected as Panola College's Alumnus of the Year because of her dedication to educating the children of Panola County. Long hours spent at the daycare prepared young boys and girls for the rigors of public school. As an Educational Diagnostician she assisted students as they progressed through the various public school systems. Finally, while serving as a Trustee of Panola College, she strived to ensure there would be a quality community college ready to prepare these students for the next step in their lives.
Glendell is married to Clarence Chadwick. She has one daughter, Dr. Jennifer Roberts Edwards. Dr. Edwards is also a graduate of Panola College and is currently employed at Tarleton State University as Assistant Vice President for Student Success and Multicultural Initiative, Assistant Professor of Communication, and Executive Director of the Texas Social Media Research Institute.