Image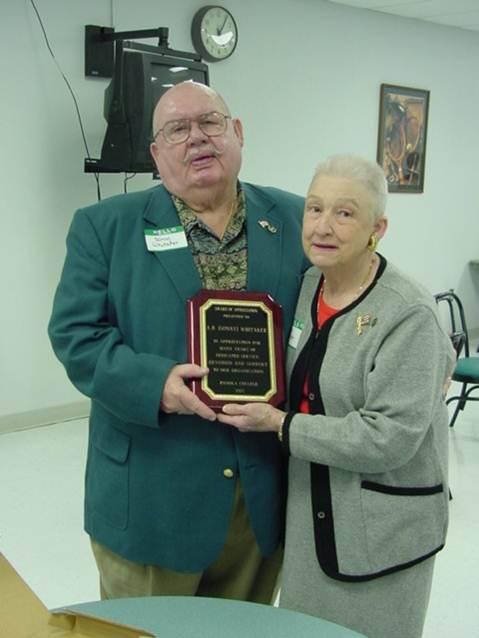 A.B. Sonny Whitaker
The Panola College Alumni Association selected Mr. A.B. (Sonny) Whitaker as the 2004 Panola College Alumnus of the Year. He was recognized at this year's graduation ceremony in May. Mr. Whitaker is a dedicated and enthusiastic supporter of the College, along with his lovely wife, Pat. The Whitakers have lived in Carthage since his retirement from Texas Eastern Corp. in 1989. The Whitakers have one daughter, Joanna Eskew, of Houston, and one grandson, Joshua Barron.
Sonny Whitaker attended Panola College from 1953 to 1955. He served as president of the student government at Panola and was active in many other student organizations and activities. After graduating from Panola, he continued his education at Stephen F. Austin State University where he was also president of the student government.
In recent years, Mr. Whitaker has shown his support for the College by serving on the Alumni Association Board from 1995-2003. During that time he served six years as the President of the Alumni Board.
On behalf of the Alumni Association, faculty, and staff of Panola College, we would like to express our appreciation to Mr. Sonny Whitaker for his faithful and untiring service to Panola College.