Academic, Financial, Health and Wellness Resources
Providing valuable resources to students, such as free tutoring, scholarship opportunities, emergency assistance, free and low-cost health care options, childcare assistance, and a Feed the Need comfort closet. 
Whether you're in the process of enrolling or you're taking your last semester of classes, Panola College offers a variety of resources and services to help you out.
Image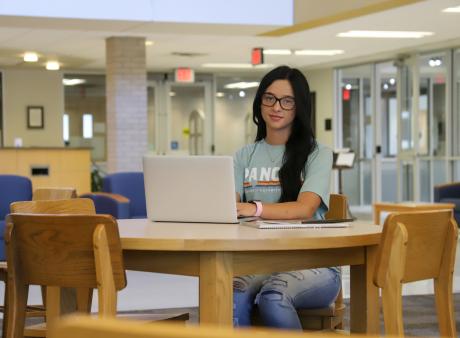 Helping you be successful
Academic Resources
A variety of people, places, and things are here to support you during your time in the classroom. Use these resources to your advantage.
Academic Resources
Offers guidance through choosing a major, class schedules, registration, and more.
Helps with discovering in-demand careers and job opportunities related to specific programs.
Student Accomodations and Disability Support Services
Provides accommodations and support services to students with disabilities or special needs.
Providing students with walk-in, online, or phone support for Panola College technology.
Tech support includes help with the following Panola services: 
Panola Email
Canvas
CampusConnect
Panola wifi access
Office 365
Proctorio
Other Panola services
Phone: 903-693-2004
Email: dl@panola.edu
| Day | Hours | Location |
| --- | --- | --- |
| Monday | 8 a.m. - 4 p.m. | Rm #104, Gullette, Carthage |
| Tuesday | 8 a.m. - 4 p.m. | Rm #104, Gullette, Carthage |
| Wednesday | 8 a.m. - 4 p.m. | Rm #104, Gullette, Carthage |
| Thursday | 8 a.m. - 4 p.m. | Rm #104, Gullette, Carthage |
| Friday - Sunday | Closed | Closed |
Panola College Student Login Help
Canvas Student Login
To log in to Canvas, enter your full student email address (ex: ab12345@students.panola.edu). Your password is a combination of the lowercase letters "pc" and then your 6-digit student ID number. If you need assistance please email dl@panola.edu
Student Email
To log in to your student email account, enter your full email address. Your default password is three 0s followed by your student ID number (ex: 000123456). 
If you are having trouble accessing your student email account, contact email_support@students.panola.edu
Student CampusConnect
Used to view your schedule, grades, and to view/pay your bill, you access CampusConnect by entering your 6-digit ID number. Your PIN is the last 4 digits of your social security number.
Provides extra help to students in person and online through Upswing.
Image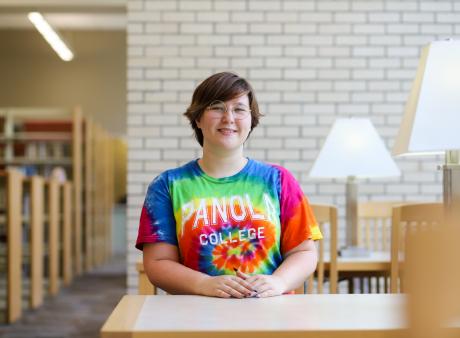 Helping you in emergencies
Financial Resources
We understand emergency and unexpected needs may arise while you are at Panola College. That is why we offer financial assistance through tuition and book scholarships, child care assistance, transportation costs, and other emergency needs.
Financial Resources
Assists with the costs of daycare and after-school care
If you are currently enrolled in a career-technical program of study, you may be eligible for our Child Care Assistance Program. Our Child Care Assistance Program assists with the costs and fees of daycare or after-school care for your children. This program is designed to help eligible students pay for child care services during the period of time school is in session.
Additionally, there are State resources available to students who may qualify. Please look at the State and Local Resource section below for more information.
Assists in emergency situations so you can stay focused on School
Have you experienced an unanticipated financial emergency have you down? Are you considering dropping your classes?
Panola College has an emergency fund to help keep you on track to reach your academic and career goals. 
The Emergency Aid program is available to address emergency needs that are usually urgent, non-recurring, and involve relatively small costs.
Emergency funds are provided through Walmart gift cards. These cards can help to provide necessary funds in a wide range of scenarios including household supplies, food items, basic necessities, automotive needs, prescriptions, etc.  
Eligibility Criteria
Can demonstrate a non-recurring emergency need that occurred within the last 30 days
GPA will be evaluated on a case-by-case basis
Enrollment Criteria
Be enrolled in at least six hours when the funding is being requested
Summer applicants must have been enrolled in the previous spring semester or currently enrolled in a closed program (i.e., vocational nursing, OTA)
          or
Be attending a Workforce/CE program listed below during the semester.

dental assistant, phlebotomy, truck driving, CNA, EKG technician, pharmacy technician, medication aide, professional truck driving (CDL)
NOTE: Emergency Aid Funds are intended to pay for unexpected expenses. You are not eligible for emergency funds if:
You have received emergency aid this semester
Your financial emergency happened more than 30 days ago.
Students are only eligible to receive funding only once a semester.
Fuel Assistance for Professional and Technical Students
Provides fuel assistance For Professional And Technical Students.
If you are currently enrolled in a professional and technical program of study (ex. health science programs, office professional, energy programs, cosmetology) you may be eligible for our Fuel Assistance program. Our Fuel Assistance program assists with the costs of transportation (gas) with a Walmart gas card. This program is designed to help eligible students pay for fuel expenses during the time that school is in session.
Our Financial Aid Office can help get you all the information you need about qualifying for, applying for, and receiving financial aid. Click the link below to find step-by-step instructions to walk you through the financial aid application process, as well as other helpful information and links.
Assists with the costs of classes.
Panola College awards multiple scholarships every year to help students finance their education. Check out current scholarships that may be available to help you.
Image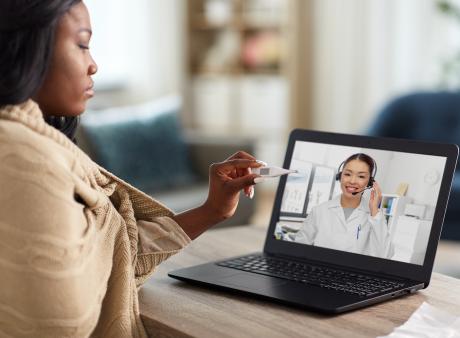 Helping you stay healthy
Health & Wellness Resources
It is important to stay mentally and physically healthy while in college. Need food or other basic necessities? Need to see a doctor? Want to workout on campus? Talk to a counselor? Everything you need to keep your mind and body happy and healthy is here.
Health and Wellness Resources
Feed the Need - Food & Toiletries
The Feed the Need comfort closet program is for active Panola College students and employees who may be experiencing basic living insecurities. The program is funded through donations to Panola College.
Our hope is that providing this service will help Panola College students be more successful while pursuing their education.
Items may be picked up at any Panola College location. Please complete the form below to request items. After completion, you will receive a call from Residence Life staff notifying you whenever your request is ready for pickup. Students must present an active Panola College I.D. to obtain these items.
Located on the 1st floor of the Charles C. Matthews Student Center across from the Panola Cafe.
Fall and Spring Hours:
Monday - Thursday: 9:30 a.m. - 3:30 p.m.
Friday, Saturday, & Sunday: Closed
Summer Hours:
Monday - Thursday: 8 a.m. - 5 p.m.
Friday: 8 a.m. - 12 p.m.
Weekends: Closed
---
If you would like to make a donation, please contact the Residence Life Coordinator by phone, 903-693-1176, or by email, kchance@panola.edu. 
An Amazon Wish List is also available and includes items for purchase that can be delivered directly to Katy Chance, the program's manager. View the Wish List here
Our most needed items are:
Pads
Paper Towels
Shampoo (full and travel size)
Conditioner (full and travel size)
Lotion
Detergent
Canned Meat (Tuna, chicken, spam)
Tampons
Snack Crackers
Body Wash
Bottled Water
Soup
Towels
Rags
Cleaning Supplies
Cereal
Meet with an On-Campus Counselor
Free mental health counseling is now offered to students on campus in Carthage. Common areas addressed are: depression, anxiety, mood management, grief and loss, relationships, stress management, time management, motivation and focus, and mindfulness.
To schedule an appointment, contact:
Phone: 903-693-1132
Email: counseling@panola.edu
Text: 903-265-9118

Walk-ins are welcome on Tuesdays and Thursdays, 9 a.m. to noon.
The mental health services office is located in Room 1408 of the Martha Miller Administration Building.
Mental health emergencies may require a referral to an inpatient facility, hospital, or outside support agency.
The Fitness Center is located in the Charles C. Matthews Foundation Student Center on the Carthage campus and is available to all Panola College students, faculty, and staff.
The Fitness Center consists of a weight room, a yoga/aerobics/pilates room, and a full-size basketball gym with 6 goals and 2 volleyball courts. The cardio area in the weight room includes 4 elliptical machines, 4 treadmills, 5 recumbent bikes, and an ab deck.
The Fitness Center staff schedules a variety of tournaments and activities throughout the year including, basketball, volleyball, horse, frisbee golf, dodgeball, flag football, and wallyball.
Weight lifting equipment, workout DVDs, basketballs, and volleyballs are available for checkout at the front desk.
In-Person Healthcare ($10 visits for students) - Hope Community Medicine
We have partnered with Hope Community Medicine at their Carthage, Center, and Tenaha locations to offer students two $10 basic healthcare visits each semester. They offer medical and behavioral health services.
Center Medical Office
620 Tenaha St. Center, Texas 75935
Phone: 936-598-2716
Office Hours
Monday-Thursday: 7:00am-5:00pm
Friday: 7:00am-3:00pm
Tenaha Medical Office
157 Wall St. Tenaha, Texas 75974
Phone: 936-248-4673
Office Hours
Monday-Thursday: 7:00am-5:00pm
Friday: 7:00-3:00
Carthage Medical Office
820 West Panola St. Texas 75633
Phone: 903-690-8395
Office Hours
Monday-Thursday: 7:00am-5:00pm
Friday: 7:00-3:00
State and Local Resources
The State of Texas and our local community offer many student resources. Review the resources below to see how your local resources can help serve you.
Texas Health and Human Services - Call 211

2-1-1 Texas is a free, anonymous social service hotline available 24 hours a day, 7 days a week, 365 days a year. No matter where you live in Texas, you can dial 2-1-1, or (877) 541-7905, and find information about resources in your local community.
Suicide and Crisis Lifeline - Call 988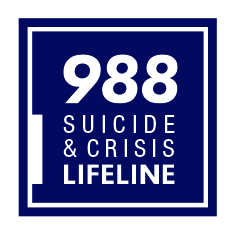 When you call, text, or chat 988, you will be connected to trained counselors that are part of the existing Lifeline network. These trained counselors will listen, understand how your problems affect you, provide support, and connect you to resources if necessary.
The previous Lifeline phone number (1-800-273-8255) will always remain available to people in emotional distress or suicidal crisis.
Spanish hotline: 888-628-9454
Text "HELLO" to 741741
Go Bus - $2 Transportation
GoBus offers public transportation services for everyone. The service will pick you up at your home or specified location and take you to the destination of your choice. GoBus offers demand response service within Panola County on Monday, Wednesday, and Friday from 6:30 a.m. to 5:30 p.m. Fares are $2 each one-way, and $1 each additional stop. Active military and veterans ride free.
Call 1-800-590-3371 to book your trip, or click here to request a trip online.
Marshall-Harrison County Health District
The Marshall-Harrison County Health District'smission is to provide quality public healthcare and health education to all City of Marshall and Harrison County citizens. They offer a variety of services and have staff members available to answer questions. They are located directly behind Good Shepherd Medical Center-Marshall. 
Phone: 903-938-8338
Website: www.mhchd.org
Child Care Services & Assistance
The Texas Workforce Commission (TWC) Child Care Services (CCS) program provides financial aid (also known as subsidy) for child care to families who meet income requirements, promoting long-term self-sufficiency by enabling parents to work or attend workforce training or education activities. This program strives to educate parents about the availability of quality child care, enhance children's early learning, and support early learning programs working to improve the quality of child care services.