Image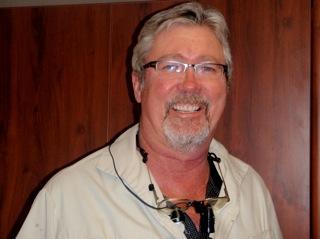 Dr. Danny Paul Windham
The Panola College Alumni Association is proud to announce the selection of Dr. Danny Paul Windham as the 2015 Panola College Alumnus of the Year. Dr. Windham will be recognized at the Panola College commencement ceremony scheduled for Thursday, December 10, at 7pm in the Carthage Civic Center.
Dr. Danny Paul Windham graduated from Panola College with an Associate in Science Degree in May of 1974. After graduating from Little Cypress Mauriceville High School in 1972 he moved to Center, Texas to live with his grandmother, Lulie Windham, while attending Panola College. The drive from Center to Carthage to attend college was a quick commute. Dr. Danny Paul recalls the college had bells that rang as a sign that class time was over-much like high school.
The class size was small allowing for the students to get acquainted with the professors. Mrs. Shephard was an English professor he recalls with fondness. Mrs. Shephard was also the sister of his first grade teacher, Mrs. Strahan, at Little Cypress. He remembers Dr. Robertson, his Botany instructor as an inspiration. Texas Governor Dolph Brisco was the speaker at his graduation ceremony in 1974.
Dr. Danny Paul continued his education graduating from Stephen F. Austin University in 1976. In 1980 he completed his Doctor of Dental Surgery (DDS) degree from the University Of Texas Health Science Center at Houston, Texas.
For thirty five years Dr. Danny Paul has practiced Dentistry in Center, Texas.
In 2008 his daughter, Dr. Anna Joy Shirley joined him. Dr. Brett Shirley, son-in-law, is an Oral-Maxillofacial Surgeon. Dr. Brett is an important part of the practice. In 2012 his son, Dr. Clayton Paul Windham and wife Jackie joined the practice. Jackie is a Registered Dental Hygienist. Windham Family is truly a family practice!
Dr. Windham and wife of 36 years, Sally, have four grandchildren: McCann Clay and Holt Jackson Shirley and Everly Joy and William Clayton (Liam) Windham.
Presently, Dr. Danny Paul is the President of the East Texas Dental Society, a member of the Pineywoods Study Club, the American Dental Association, and the Texas Dental Association. As a 35 year member of the Center Noon Lion's club he serves as the Tail Twister. Dr. Windham is also a 35 year member of the Shelby County Chamber of Commerce for which he is the Entertainment Chairman for the East Texas Poultry Festival. He makes sure the Francis Oates Stage is full of musical entertainment throughout the festival. He is a member of the First United Methodist Church of Center, Texas and serves on the Pastoral Committee. He is a committee member for the Shelby County Cookers and the Shelby County Ducks Unlimited.
Dr. Windham is the 2015 Shelby County's People's Choice Dentist of the Year.
Music is a large part of his live. Dr. Windham enjoys music and is a seasoned song writer. His band, Danny Paul Windham and the Pine Hill Review, perform throughout the area.
"I am truly honored to be chosen the Panola College Alumnus of the Year," stated Dr. Windham.