Real Estate
Panola College has partnered with The CE Shop to provide our students the courses required for obtaining and retaining their real estate license. We offer a completely online, self-paced program consisting of six 30-hour interactive courses.
SHRM Certified Professional (SHRM-CP)
Human Resource professionals who implement policies and strategies, serve as point of contact for staff and stakeholders, deliver HR services, and perform operational HR functions, should take the SHRM-CP exam. Earning your SHRM-CP makes you a recognized expert and leader in the HR field and a valuable asset to your organization, keeping you and your organization more competitive in today's economy. This professional distinction sets you apart from your colleagues, proving your high level of knowledge and skills.
Online SHRM-CP Certification Program
36 hours - $1350
Online SHRM Essentials of Human Resources Certificate Program
15 hours - $845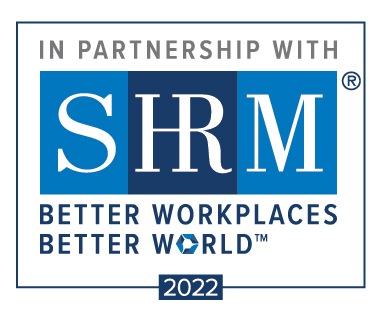 SHRM-CP Eligibility Requirements
| | HR-Related Program | Non-HR Program |
| --- | --- | --- |
| Less than a Bachelor's Degree* | 3 years in HR role | 4 years in HR role |
| Bachelor's Degree | 1 year in HR role | 2 years in HR role |
| Graduate Degree | Currently in HR Role | 1 year in HR role |
*Less than a bachelor's degree includes: working toward a bachelor's degree, associate's degree, some college, qualifying HR certificate program, high school diploma, or GED. 
Truck Driving
Truck Driving is a 160-hour program held at the Panola College Marshall Training Facility.
Program Cost: $4350.00. 
The length of the course is 4 weeks.
Mondays - Thursdays
7 a.m. - 5:30 p.m.
Are you a business or company? Call us about special pricing and training.
Contact us at:
Tammy Hicks
tammy.hicks@panola.edu
903-578-0525
Commercial Learners Permit
The AR permit is now called the CLP permit (Commercial Learners Permit).
This permit authorizes you to practice on public roads with a licensed CDL class A qualified
Driver sitting in the passenger seat. (Cost $25.00)
The 1st thing you will need before starting paperwork at DPS is a passing DOT physical. This
physical shows that you are medically qualified to drive a commercial vehicle.
(Your cost should run approximately $50.00 to $100.00 for DOT physical depending on facility.)
When passing, you will receive a long form physical and a DOT physical card. You will need to
take these forms with you to DPS.
The CDL Manual is available at your local DPS office and is free.
You will need to study and pass the following tests at DPS for your CLP permit in this order:
1. Commercial Rules (Section 14)
2. General Knowledge (Sections 1, 2, 3, 12, 13)
3. Combination (Section 6)
4. Airbrakes (Section 5)
Note: A CLP permit must be held for a minimum of 14 days prior to holder being allowed to take the CDL Skills Test (Driving Test).
The Skills Test is now taken in 3 phases and in this order:
1. Pre-trip walk around
2. Backing Skills and Maneuvers(Straight line backing,Parallel parking maneuvers, An off-set backing)
3. Road Test
(This appointment will be set up by school.)
Items needed for Program:
Social Security Card
CDL Handbook
Eyeglasses (if needed)
Optional Items You May Need:
Sunglasses
Water Jug
Lunch Box or Cooler
Flash Light
Gloves (work type)
Paraprofessional Basic Training
The Public School Paraprofessional Basic Training course at Panola College is an online course designed for individuals seeking employment as paraprofessional employees in Texas public schools.
The course is self-paced, and paraprofessional certification from Panola College depends on successful completion of the training program. The course consists of four units of study: Basic Instructional Technology, Reading/Writing/Math Proficiency and Instruction, Roles and Responsibilities of Paraprofessional Employees, and Diversity in School Programs and Populations.
Students are required to complete three proctored activities using online proctoring software or by visiting Panola College on-campus testing centers. 
Cost: $250
CONTACT US AT:
Workforce & Continuing Education
Email: ce@panola.edu
Phone: 903-693-2067
Text: 903-500-7083