The Nurse Aide program at Panola College is an "open" program; however, the program requires additional requirements. Admission to Panola College does not guarantee admission to specific courses or programs of study.
Our program provides students with the knowledge, skills, and abilities essential for the provision of basic care to patients in hospitals or at home and residents in long-term care facilities. The program offers the information necessary for nurse aides to provide nursing-related activities in a compassionate, competent, caring manner as a valuable members of the healthcare team.
To prepare the nurse aide with the knowledge, skills, and abilities essential 
to provide basic care to residents in long term care facilities
to communicate and interact effectively with residents and their families based on sensitivity to the psychosocial needs  of residents
to assist residents in attaining and maintaining maximum functional independence
to protect, support, and promote the rights of residents
to provide safety and preventive measures in the care of residents
to demonstrate skills in observing and reporting
to function effectively as a member of the health care team
Contact 903-693-2067 to register today
AGE - Students must be at least seventeen (17) years old.
HEALTH - Students must be physically and mentally capable of performing the necessary tasks and skills required of a  nursing assistant. A student will be expected to transfer, move, ambulate, or lift patients on a regular basis. 
PREGNANCY - A full medical release with NO restrictions is required.
IMMUNIZATIONS

Tetanus/Diphtheria (TDAP within the last 10 years)
Measles, Mumps, Rubella (MMR)
Hepatitis B
Varicella
Bacterial Meningitis (Students under age 22)
Negative TB skin test within the last year

IDENTIFICATION - Students must present Original Social Security Card and a valid Photo ID card by the first day of class.  The names on the SS card and the photo ID MUST match. 
CRIMINAL BACKGROUND CHECK* - Students must sign a release for Panola College to check the Texas Department of Public Safety Criminal Background Check prior to admission to the Certified Nurse Aide Class.  If the student is a minor, permission must be obtained by the legal guardian.  
In addition to the Texas Health and Safety Code chapter 250.006, Panola College reserves the right to refuse admission to any applicant to the Certified Nurse Aide Program that has been arrested for DWI, POCS, assault, theft, burglary, robbery, deadly conduct, felony regardless of the date of the offense.
*For students in this course who may have a criminal background, please be advised that the background could keep you from being licensed by the State of Texas.  If you have a question about your background and licensure, please speak with your faculty member or the department chair.  You also have the right to request a criminal history evaluation letter from the applicable licensing agency.
To meet program requirements, the Texas Health and Human Services requires that a student be present for the entire program. No exceptions.
Cost: $620, includes a non-refundable $15 registration fee.
Tuition, text, and fees are included. There is an additional fee of $125 when registering for the state exam.
Students will be required to purchase scrubs in ceil blue prior to their clinical rotation. 
Lecture (64 hours) + Clinical (48 hours) = 112 hours
Scholarships are now being offered for several of our CE programs, including Certified Nurse Aide.  Students will need to have applications submitted two weeks prior to the first class day. The amount of the scholarship will aid the student up to 25% of the total cost of the programs they choose.
Hospitals
Long-Term Care Facilities
Home Health
Private Sitting
Physicians Offices
Others
Image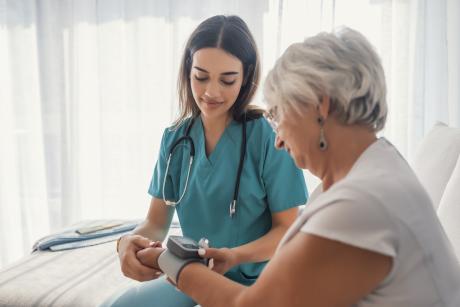 CNA classes are offered in Carthage, Center, Marshall, and Jefferson. Check out the upcoming sessions below.
Upcoming Sessions
Next sessions
August 28 - October 16, 2023
Classes will meet Monday, Tuesday, Wednesday, and Thursday.
10:30 AM - 3:00 PM
---
August 29 - December 12, 2023
Classes will meet Tuesday and Thursday.
4:00 PM - 8:15 PM
Next Sessions
August 29 - December 12, 2023
Classes will meet Tuesday and Thursday.
9:00 AM - 1:30 PM
---
August 28 - December 11, 2023
Classes will meet Monday and Wednesday
4:15 PM - 8:30 PM
Next Sessions
September 11 - October 26, 2023
Classes will meet Monday, Tuesday, Wednesday, and Thursday.
4:30 PM - 8:45 PM