Our welding program prepares students for careers in welding positions in general fabrication shops, construction, and pipe welding. The program is designed using employer-defined skills. Students will receive training in blueprint reading, welding processes, welding procedures, pipe welding, plate welding, pipe fitting, and plate and pipe layout and fabrication.
If you like working with your hands, then welding may be the career for you. Welding is a field that is in constant demand and is expected to increase on the national level over the next few years. Certified welders will have much better employment opportunities than non-certified welders.
Welders have many options for employment, some choose to go into business for themselves while others hire on with a company where they often receive health and medical benefits. Welders have the opportunity to work independently and if they are willing to travel can earn significantly more pay.
Courses are offered at our Carthage and Center locations at a variety of times to meet your schedule.
Certifications
AWS member
AWS Certified Welding Inspector (CWI)
Welding Certs in AWS d1.1
Combo Pipe certs under ASME Section IX
Boiler and Pressure Vessel Codes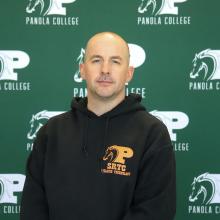 Department of Welding Contact