The School of Energy offers students a clear understanding of today's skill set in the industry and gives them the skills to be competitive in today's workforce. Degrees and certificates in the School of Energy feature hands-on training and up-to-date instruction developed in partnership with various industry-leading employers.
Courses are offered at times to meet schedule requirements for a wide variety of students. Classes are offered during the day and at night in hybrid and online, when practical.
Within two years or less, students graduate with a certificate or associate degree in Electrical & Instrumentation, Heating, Ventilation, & Air Conditioning, Maintenance Technician, Natural Gas Compression, Petroleum Technology, or Residential/Commercial Electrician. Students who complete the program are ready to immediately enter the workforce or to continue toward a bachelor's degree.
Electrical Course/Degree Plan
Mechanical Course/Degree Plan
Petroleum Course/Degree Plans
We appreciate the support from all of our energy friends and partners:
Anadarko
Azure
Chevron
Cummins
Delek US
Eastman
General Electric
HOLT CAT
J-W Energy
MarkWest Energy
Matheson
Tanos Exploration LLC
XTO Energy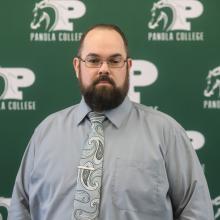 Department of Energy Contact
Instructor/Chair, School of Energy