Image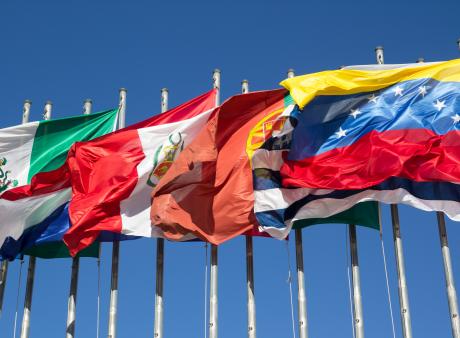 Thank you for your interest in Panola College!
Welcome International Students
Located in the Piney Woods of East Texas, Panola College is a great place for international students. We think you'll love Panola's welcoming atmosphere, comfortable residence halls, small class sizes, friendly faculty, great facilities, and active campus life.
Application Deadlines

| TO ATTEND: | DEADLINE TO APPLY: |
| --- | --- |
| Fall Semester (August - December) | June 1 |
| Spring Semester (January - May) | November 1 |
Steps to Enrollment for International Students
The following requirements must be completed and on file in the Student Success Center at least 60 days prior to the first class day of the semester for which the applicant is seeking admission. Issuance of the I-20 shall not be considered until the student's eligibility for admission is determined and financial documentation has been received.
Panola College has a $50 non-refundable application fee for international students.
The following documents are needed to determine a student's eligibility for admission to Panola College:
A completed application for admission available at www.applytexas.org. Click on Two Year/Community College application.
A completed Panola College Application for International Students.
A certified English translation of the official high school transcript which includes completed courses, grades, and date of graduation. The transcript should reflect at least the equivalent of an American high school diploma.
Complete one of three English Language Skills tests below. Scores older than 2 years are not accepted.
TOEFL (Test of English as a Foreign Language) with a minimum score of 525 (paper-based), 197 (computer-based) or 71 (internet-based) if the native language is other than English. Test results must be sent to Panola College (institution #6572) directly from the testing company. Visit www.ets.org to register for the exam and to find more information.
IELTS Academic with a minimum score of 5.5 (computer-based only). Visit https://www.ielts.org/en-us to register for the exam and to find more information.
iTEP Academic with a minimum score of 3.5 (computer-based only). Visit https://www.itepexam.com/ to register for the exam and to find more information.
I-20 Document Requirements
The following documents are needed before an I-20 can be issued to a student:
A copy of biographical page of passport
A copy of the current visa is required if the student is currently in the U.S.
Documentation of adequate financial resources.
The estimated cost for an academic year of nine months with a 12-hour academic load each semester is $18,000 USD (subject to change). This amount includes out-of-state tuition, fees, textbooks, residence hall fees, meals, personal expenses, and insurance for a single student.
Checks drafted on accounts outside of the U.S. will not be accepted.
The student should complete and submit the International Student Financial Statement. The statement requires the signature of the applicant, the applicant's sponsor, and the sponsor's bank's official seal.
A bank statement, in English, from your bank and/or the sponsor's bank should also be submitted with a completed Financial Guide for International Students.
Panola College Required Documents
The following documents are required before the student will be able to enroll in classes at Panola College:
Immunization Records:
Written proof of a negative tuberculin skin test or chest x-ray taken within the past year
Written proof of diphtheria/tetanus vaccination taken within the past ten years
Completed Medical Record for International Students
Written evidence of bacterial meningitis vaccination taken at least 10 days prior to the student taking up residence in on-campus housing is required. (Subchapter T.21.6111; Texas Education Code, Section 51.9192, Subchapter Z, establishes the requirement for bacterial meningitis vaccination for certain students and identifies exceptions to that requirement. This subchapter applies only to first-time students or transfer students enrolling in public, private, or independent institutions of higher education on or after January 1, 2010, who plan to live in on-campus dormitories or other on-campus housing facilities.)
Provide scores from at least one of the state-approved Texas Success Initiative placement tests (TSIA2, ASSET, Compass). When registering for these tests, applicants should designate that the results be sent to Panola College. Non-U.S. citizens are liable for all TSI requirements on the same basis as U.S. citizens.
Submit evidence of health insurance coverage valid through the end of the academic year. If insurance coverage is not immediately available, a letter must be submitted stating that all expenses associated with health care will be assumed by the sponsor until such coverage can be obtained. Resubmit evidence for each academic year thereafter.
College Transfer Students
In addition to the previously listed checklists, transfer students must also meet the following requirements:
Have the International Student Advisor at your previous school complete and return the Transfer Clearance Form from Panola College.
Provide a copy of your current I-20. 
I-20 signed by the student must be returned to the Student Success Center before the student may attempt to register for classes.
Submit your transcripts.
Transfer from a college/university outside the U.S.: coursework is considered on a case-by-case basis. The student will be required to furnish an evaluation of his/her courses by a member of NACES (National Association of Credential Evaluation Services). Please refer to the NACES website (www.naces.org) for a complete listing of members. Among the members, Panola College recommends using either Educational Credential Evaluators, Inc., World Education Services, Inc. or Global Credential Evaluators, Inc. for evaluation of your transcript.
If official transcripts indicate English proficiency, the TOEFL requirement may be waived.
Official transcripts must verify that the student:
Has a minimum GPA of 2.0
Was "in-status" for the semester immediately preceding this transfer
International Student Documents
Contact Us
Office Hours
Monday - Thursday: 7:30 a.m. - 5:00 p.m.
Friday: 7:30 a.m. - 12:30 p.m.
Advisor/Testing Coordinator/International Student Coordinator
Advisors
Student Services
Panola College is authorized under Federal law to enroll non-immigrant students (F-1). This college is SEVIS approved.