Registered nurses (RN) coordinate and provide patient care, health promotion, and education through the creation and implementation of care for patients with actual or potential health problems.
Associate Degree Nursing (ADN) Program's mission is to facilitate an educational environment to foster the development of caring, ethical, competent, novice professional nurses and to contribute to the progression of the nursing profession.
Our goal is to provide high-quality education to individuals in the community seeking a career as a registered nurse. The ADN program also provides a track to promote the transition of the licensed vocational nurse (LVN) into the role of the registered nurse (RN).
Associate Degree Nursing - Leading to RN (2-Year Traditional Track)
Associate of Nursing - LVN to RN Hybrid Transition Track
40
Student per ADN Cohort
ADN cohorts begin every fall and spring semester
84%
NCLEX-RN Pass Rate
Total program NCLEX-RN pass rate for 2020
24
Student per Transition Cohort
LVN to ADN Transition cohorts begin each summer
Earn Your Associate's Degree and Bachelor's Degree Together
ADN-BSN CONCURRENT PROGRAM
Panola College has partnered with the universities below to offer students the option to complete both their Associate Degree and their Bachelor Degree in Nursing at the same time. Students participating in this program are enrolled at both Panola College and the university at the same time.
University of Texas at Tyler
Please see a nursing advisor to learn more about specific requirements. A student must be accepted to the Associate Degree Nursing program and must have completed all BSN core requirements in order to qualify for the concurrent degree. Upon successful completion of courses for the ADN/BSN Concurrent Program, students are awarded the ADN degree from Panola College and the BSN degree from The University of Texas at Tyler. 
Accreditation
The Associate Degree Nursing Program at Panola College located in Carthage, Texas is accredited by the:
Accreditation Commission for Education in Nursing (ACEN)
3390 Peachtree Road NE, Suite 1400
Atlanta, GA 30326
(404) 975-5000
The Associate Degree Nursing Program is an approved Professional Nursing Education Program by the Texas Board of Nursing.
The most recent accreditation decision made by the ACEN Board of Commissioners for the Associate Degree Nursing Program is Continuing Accreditation.
View the public information disclosed by the ACEN regarding this program.
The Associate Degree Nursing Program at Panola College meets the state education requirements to prepare students to take the National Council Licensure Examination (NCLEX-RN) for licensure as a registered nurse in the state of Texas. Panola College has not determined if the Associate Degree nursing program at Panola College meets the state education requirements in any other state or U.S. Territory. Contact the state regulatory agency for nursing in any other state for which this information is needed. The National Council of State Boards of Nursing (NCSBN) and the Louisiana Board of Nursing has resources that may be helpful.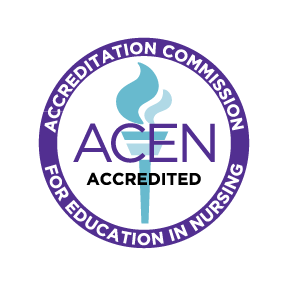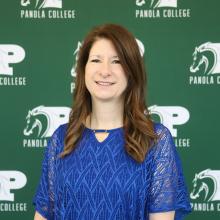 Department of Associate Degree Nursing Contact