Apply Now! 
Applications now being accepted for Fall and Spring Semesters
See how to apply for more information
The Medical Laboratory Technology (MLT) program prepares students to work in the laboratory to analyze blood, body fluids, and tissues using high-tech instrumentation.
Our two-year program prepares the student to perform laboratory procedures to aid the physician in the diagnosis and treatment of patients. Medical Laboratory Technicians work in hospitals, medical and veterinary clinics, and research laboratories.
Medical Lab Technology lecture courses are 100% online only requiring three-four Saturday labs per semester and clinical hours. This format serves the needs of our students by providing flexibility allowing students to work and/or tend to their family commitments.
Associate of Applied Science in Medical Laboratory Technician
Clinical rotations must be done in a clinical facility- times and dates will be determined by the availability of clinical sites.
Graduates of this program will receive an Associates of Applied Science in Medical Laboratory Technology and be eligible to sit for the national qualifying examination for certification and/or registration as a Medical Laboratory Technician from ASCP or AMT. 
Issuance of the MLT AAS is not contingent upon students passing external certification exams.
STEP 2: VERIFY YOU MEET PROGRAM REQUIREMENTS
Students must be at least seventeen (17) years old to attend clinicals.
Students must be physically and mentally capable of performing the necessary tasks and skills required of the profession.
Students are required to provide proof of vaccinations and keep them current throughout the program.
STEP 3: APPLY TO PANOLA COLLEGE
STEP 4:SUBMIT OFFICIAL HIGH SCHOOL TRANSCRIPT AND/OR OFFICIAL COLLEGE TRANSCRIPTS
STEP 5: PROVIDE TSI ASSESSMENT SCORES
STEP 6: MAKE AN ADVISING APPOINTMENT WITH THE ACADEMIC ADMISSIONS OFFICE
Practical Experience and Requirements
Grade Requirements
A grade of "C" or higher is required for satisfactory completion of all courses.
A student receiving a grade lower than a "C" in all previous courses within the program will be required to repeat that course.
A student will not be allowed more than a TOTAL of three (3) final grades of "D" or "F" in any course or courses.
When a student receives a grade of "D" or lower in any course or combination of courses, the student will be placed on Probation.
Practical Experience
Students will participate in 4 professional practice experiences (PPE) during their 3rd and 4th semesters of study.
Clinical: 96 hours -
Students must have a minimum of a "C" in all previous courses within the program to be assigned to a clinical experience.
These experiences will take place in a clinical healthcare facility or office (placement will be determined by the instructor).
Students are responsible for transportation to and from the clinical site.
Students will not be paid for their clinical hours. Students that are otherwise employed by the site WILL NOT receive clinical hour credit for paid employment. Students must be "off the clock" in order to complete their clinical hours. No exceptions will be made.
Student Requirements
Students are responsible for a physical exam, drug screen, immunizations, and any other pre-clinical requirements (including costs) of the clinical site.
Additionally, students will be subject to a criminal background check prior to beginning clinicals (cost is included in clinical course fees).  Any prior criminal offenses may disqualify the student from proceeding into clinicals. Decisions on previous offenses are made on a case-by-case basis and the final decision will lie with the program director and the Dean of Health Sciences.
Resources
CURRENTLY ACTIVE CLINICAL SITES:
UT Health- Henderson, Texas
UT Health- Carthage, Texas
CHI St. Luke's- Lufkin and San Augustine, Texas
Nacogdoches Medical Center- Nacogdoches, Texas
CHRISTUS Good Shepherd Medical Center- Longview, Texas
CHRISTUS Good Shepherd Medical Center- Marshall, Texas
Longview Regional Medical Center, Longview, Texas
Sabine County Hospital- Hemphill, Texas
North Caddo Regional Medical Center- Vivian, Louisiana
Nacogdoches Memorial Hospital- Nacogdoches, Texas *NEW*
CHRISTUS Southeast Texas St. Elizabeth- Beaumont, Texas *NEW*
Medical Laboratory Technology Staff
Accreditation
The Panola College Medical Laboratory Technician Program is accredited by:

National Accrediting Agency for Clinical Laboratory Sciences (NAACLS)
5600 N. River Rd. Suite 720
Rosemont, IL 60018-5119
(773)714-8880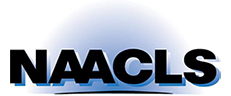 Graduates are eligible to sit for the MLT(ASCP) and/or MLT(AMT) exam upon graduation.