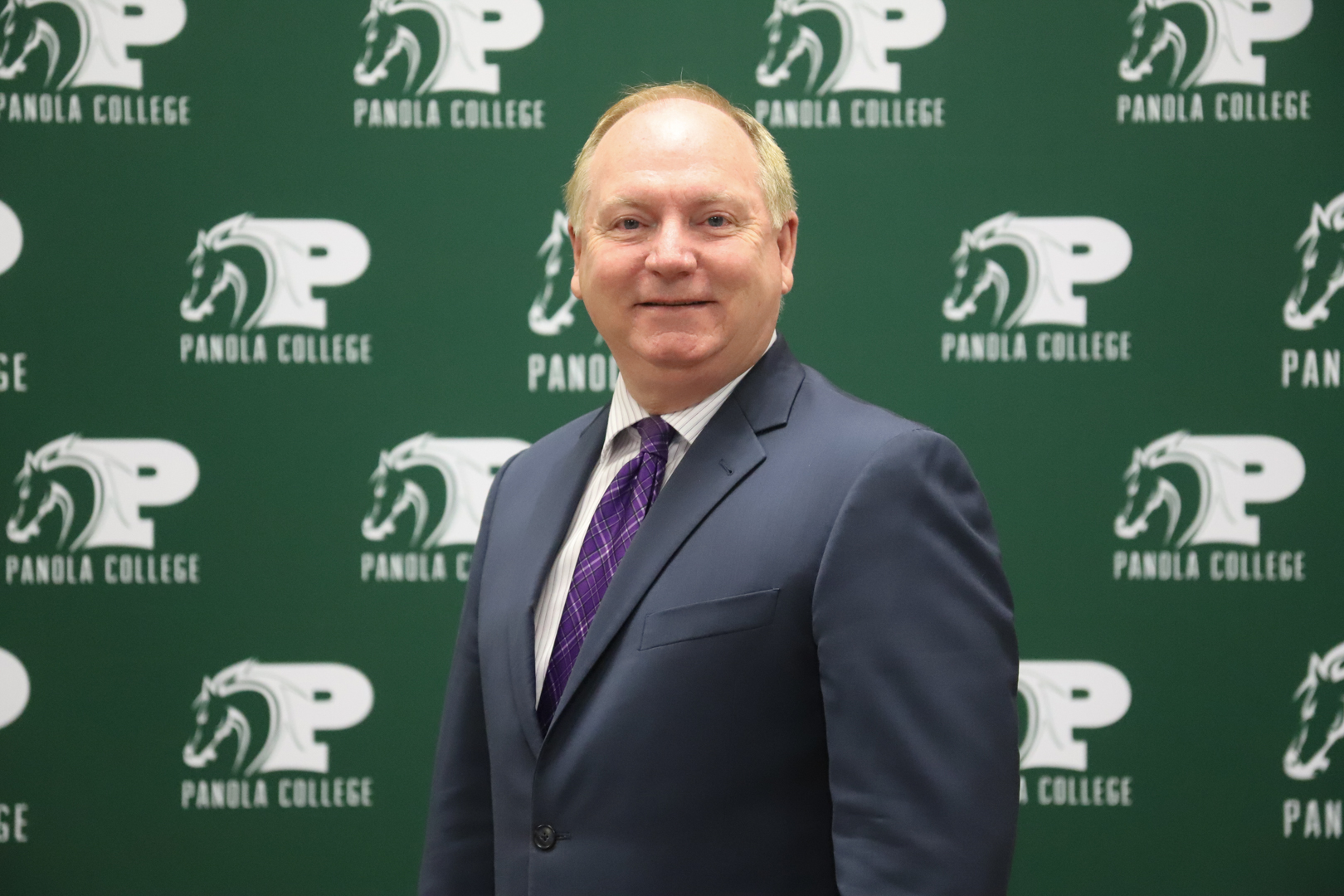 Welcome to Panola College! 
Here at Panola College we pride ourselves on individual attention and smiling faces. We are known for an environment that is academically challenging, for our caring faculty and staff, for our commitment to bringing you the highest quality instruction, and for providing you with the latest technology. Completing one of our pathway degree or certificate programs will transform your life! Why should you attend Panola College?
Panola College is student focused.

Panola College offers an exceptional education at an affordable price.

Panola College graduates succeed whether their goal is to transfer to a university or enter the job market in their chosen field.
I invite you to come to Panola College for a visit. Tour our on-campus student housing. Take a stroll through the Charles C. Matthews Foundation Student Center or the state-of-the-art Health and Natural Sciences Building. Eat a meal in the dining hall or grab a coffee or a Starbucks latte in Charlie's Bistro. Watch an intercollegiate ball game or a fine and performing arts production. Our students, faculty, and staff genuinely like studying and working at Panola College. Just ask them! I look forward to seeing you on campus.
Sincerely,
Dr. Gregory S. Powell
President
Vision, Values, and Mission
Statement of Vision
Panola College is committed to excellence in instructional programs, student services, service to community, and leadership in economic development and cultural enrichment in the region.
Statement of Values
Commitment to learning: We believe in the importance of lifelong learning and will teach all students to obtain, to evaluate and to use information.
Commitment to citizenship: We are committed to improving the human condition through learning, and we strive to be a model for individuals of the community.
Commitment to diversity: We believe the College should provide access to programs and services to a diverse community of men and women of all races, religions, origins, backgrounds, interests, and abilities.
Commitment to the concept of global community: We will cultivate in our students an understanding of the people of all cultures of the world.
Commitment to fiscal responsibility: We believe in fulfilling the College's mission and its obligations to its students, faculty, staff, and community at-large with policies that ensure fiscal responsibility.
Commitment to faculty and staff: We recognize the importance and contribution of all individuals who collectively create a learning environment and believe that all members of the college community should have the opportunity to obtain purposeful, gratifying, and productive lives.
Commitment to a quality campus environment: We recognize the importance of providing a work and learning environment which is characterized by integrity, clear communications, open exchange of ideas, involvement in decision making, and respect for all individuals.
Statement of Mission
Panola College is dedicated to providing excellence in education. The range of educational offerings includes university transfer programs, workforce programs, instruction designed to increase academic proficiencies, and continuing education to enrich lives and improve skills. Our aim is to engage students to achieve success.
History of Panola College
"The future looks bright, and Panola Junior College is eagerly looking forward to the years to come." - The Pony Express (February 9, 1949)
In just more than 65 years, Panola College has grown in both size and in the scope of its services offered to its students and its community. The school, which was established in 1947, was created to provide young people with the opportunity to earn the first two years of a traditional baccalaureate. The services the College offers have expanded greatly to meet community needs, providing a wide range of educational and training opportunities to citizens of all ages.
The College began operating temporary buildings before the first two permanent buildings were erected in 1949. A 35-acre campus at the junction of Texas state Highway 315 and U.S. 79 in Carthage has been the school's home since its inception. There are now nineteen permanent buildings with more than 135 acres available for expansion in the coming century.
In addition to a comprehensive community college in Carthage, the school offers a variety of instructional opportunities in a four-county service area including Harrison, Marion, and Shelby counties. These three counties became part of the college's official service area by legislative act in 1995.
Enrollment at the College has grown from fewer than 100 students at the first registration in January of 1948 to over 2,600. The College provides many services which enrich the lives of individuals in the region.
In 1998 Panola College requested authority to offer distance learning classes and presently offers several distance learning degrees.
Panola College Cares: Let us hear your Compliments or Concerns!
We welcome your comments, whether you have a compliment or a concern. The Office of Human Resources assists in either addressing these or routing them to the appropriate office.
Individuals may use this avenue to submit complaints against our institution. The Director of Human Resources will review your remarks and either respond to you or forward the complaint to the appropriate person on campus that can best address your concerns.