2023
Phi Theta Kappa hosts induction ceremony
Image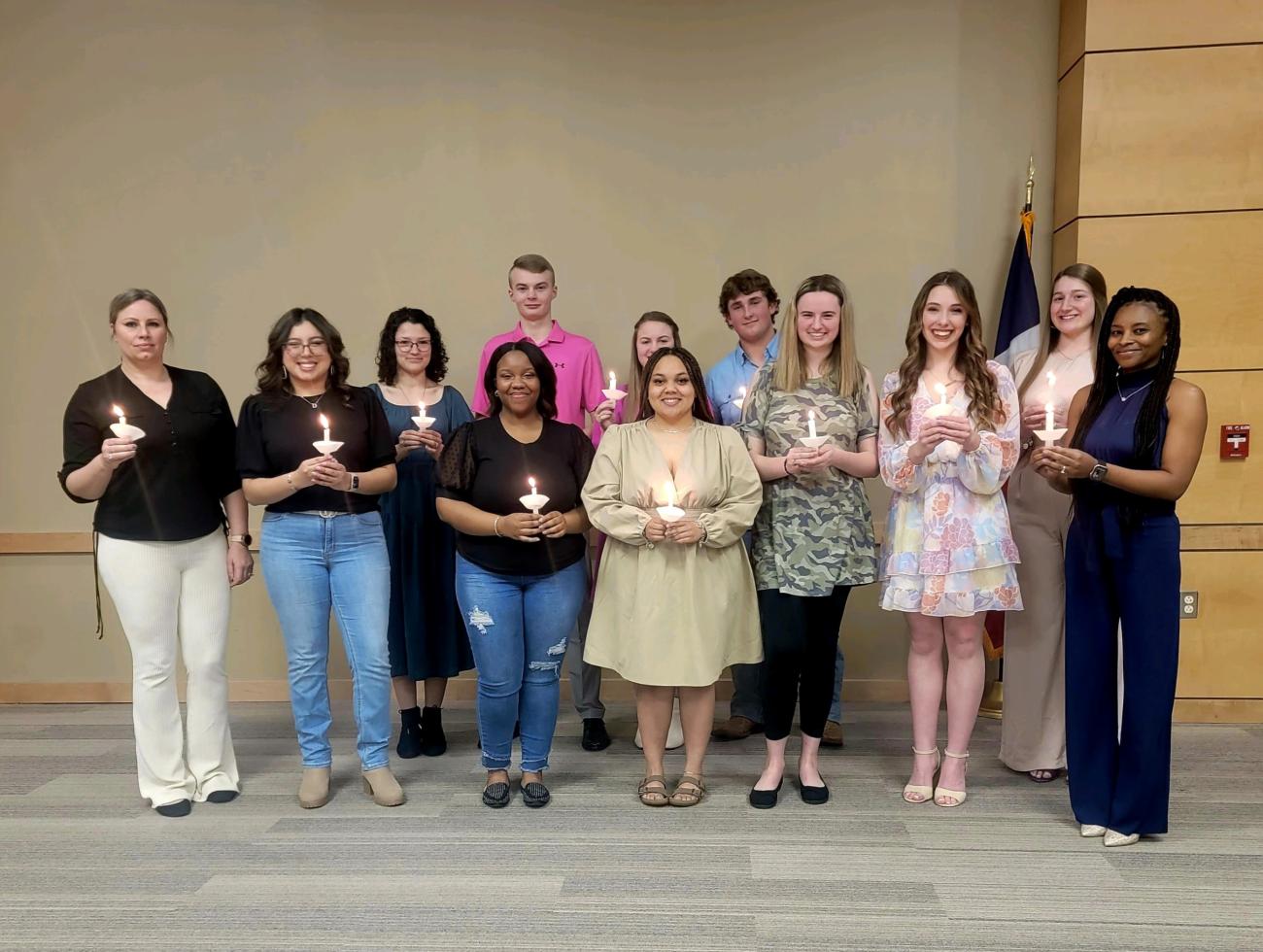 The Panola College chapter of Phi Theta Kappa hosted its annual induction ceremony on Feb. 21 in the Frances B. Ross Ballroom of the Charles C. Matthews Foundation Student Center. The ceremony featured a performance by the Panola Pipers singing group, along with a special speech from Dr. Billy Adams, vice president of instruction at Panola College.
Phi Theta Kappa International Honor Society serves to recognize and encourage the academic achievement of two-year college students and provide opportunities for individual growth and development through honors, leadership, and service programming. To be eligible for PTK membership, students must maintain a GPA of 3.5 or above and have completed a minimum of 12 transferable hours through Panola College.
Students who participated in the induction ceremony, followed by the city they are from, include: Barbara Adams, Carthage, Isabella Aguilar, Carthage, Jacquelyn Austin, Marshall, Brock Billiott, Carthage, Diana Canenquez, Henderson, Abigail Cawthon, Carthage, McKinna Chamness, DeBerry, Colby Davidson, Beckville, Elayne Grogan, DeBerry, Brittany Hooper, Nacogdoches, Lindsay Howard, Gary, and Bethany Kilpatrick, Gary.