2023
Panola College, City of Carthage to host ribbon cutting for updated baseball field
Image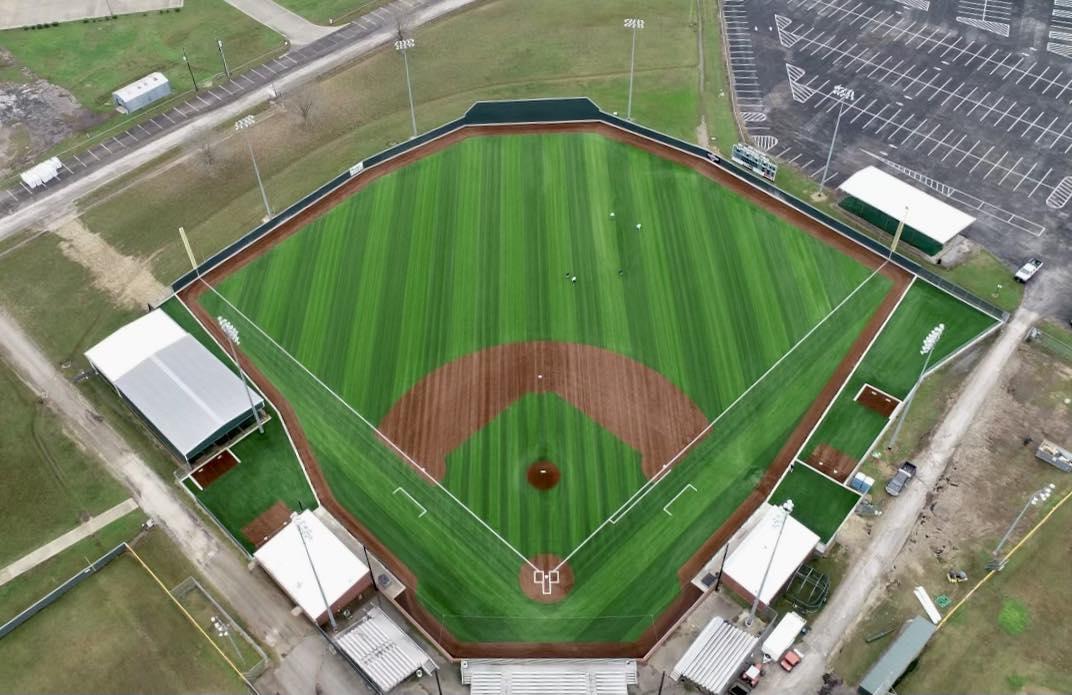 Panola College, in conjunction with the City of Carthage, will hold a celebratory ribbon cutting for the newly-updated turf baseball field on Jan. 19 at 10 a.m. The ceremony will take place at the Jim Reeves Memorial Baseball Field, located at the Carthage baseball complex, and is open to the public to attend.
"This field is a baseball coach's dream and will be a great asset to the baseball program at Panola College," said Don Clinton, Athletic Director at Panola College. "We are so thankful to the Panola College Board of Trustees and Dr. Greg Powell, plus the partnership with the City of Carthage, the Carthage City Commissioners, and City Manager Steve Williams for helping make this happen."
Construction on the update began in September 2022 and was completed in early January, just in time for the upcoming baseball season. Following brief remarks and the ribbon cutting, refreshments will be available for those in attendance.
"We at the City of Carthage have long realized the economic and social impact Panola College has on our community," said Carthage Mayor Lin Joffrion. "I believe partnering with Panola College on this project is a win for the College, the youth of our community, and all the citizens of Carthage."