2023
Gas Compressor Association donates $15,950 to School of Energy
Image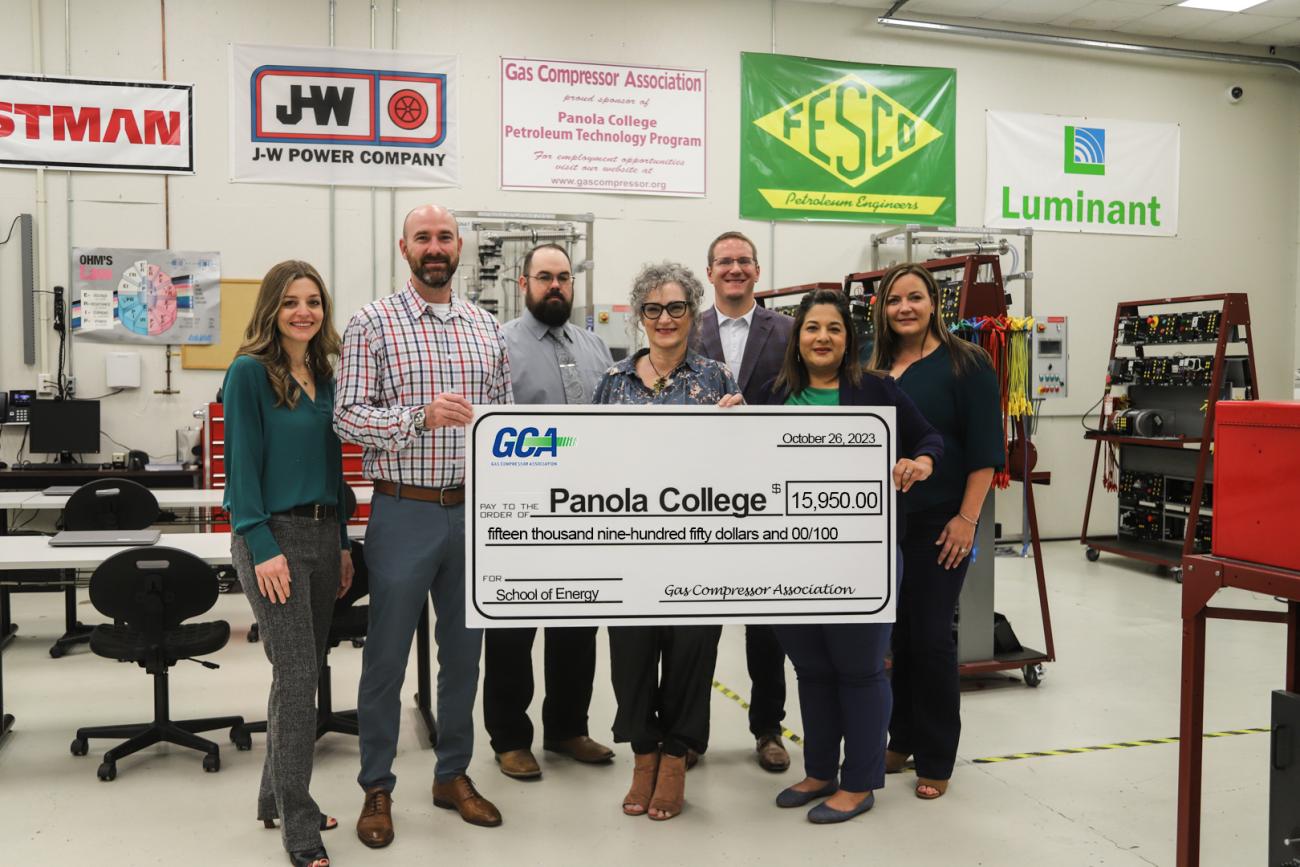 The Gas Compressor Association (GCA) donated $15,950 to Panola College's School of Energy on October 26, 2023. The donation was presented by Joni Rice, Vice President of Human Resources, Chad Roberts, CEO, and Elisa Flores, Human Resources Manager, of Estis Compression and McClung Energy Services.
"The GCA has been a faithful donor to the energy program, and these funds will go toward expanding the hands-on equipment and scholarships used in the petroleum and compression fields of study at the College," said Daniel Hall, Chair of the School of Energy.
Hall was joined by Jessica Pace, Vice President of Institutional Advancement, Michael Pace, School of Energy Instructor, and Mary Chance, Assistant to the President/Grants Coordinator, to accept the donation, which took place inside the School of Energy lab on the Panola College campus in Carthage.
"The compression industry has one of the highest demands for skilled workers, and we are excited to have these partnerships that directly impact our students with training and job opportunities," added Hall.