2023
Fiscal Services presented with Financial Reporting Achievement award
Image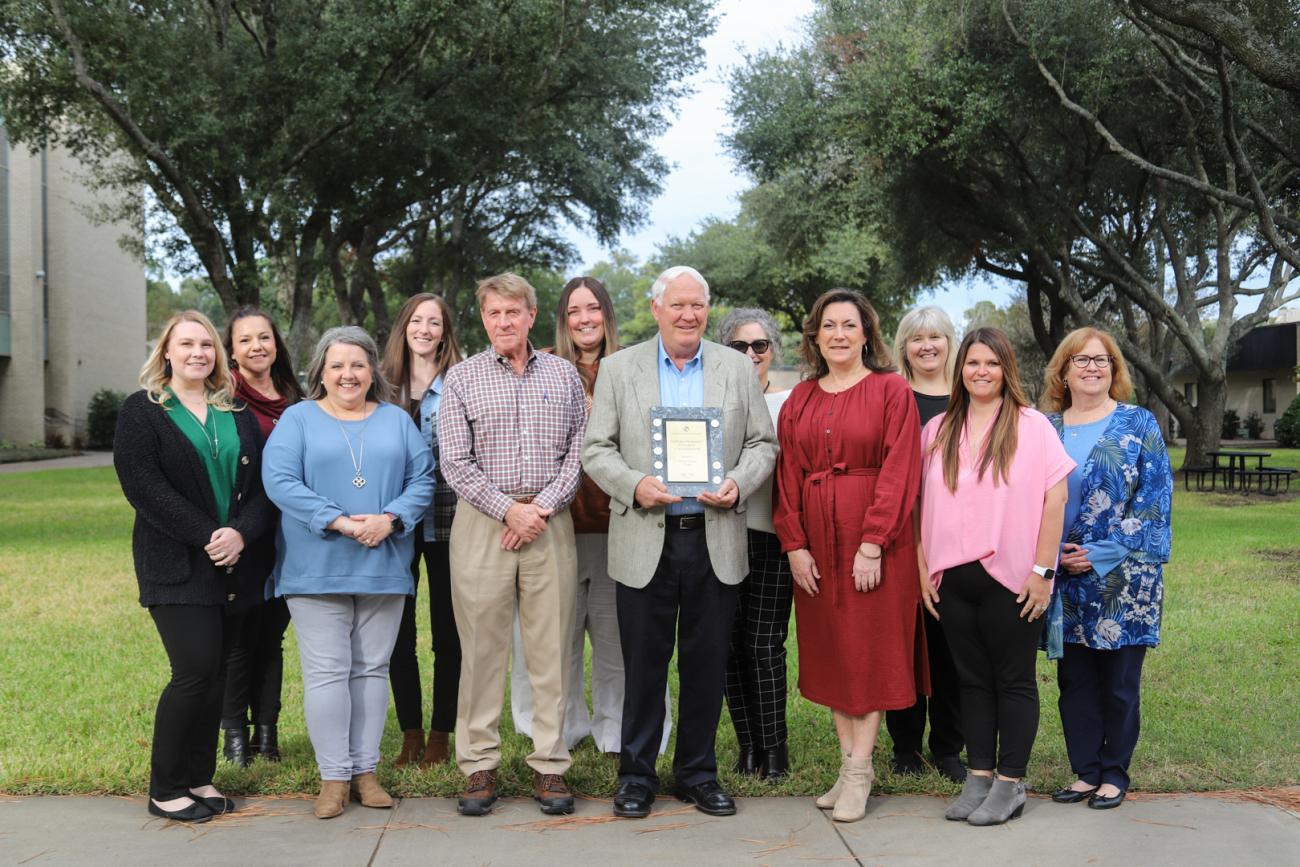 Panola College Fiscal Services has been awarded a Certificate of Achievement for Excellence in Financial Reporting by the Government Finance Officers Association for the 2022 fiscal year, the twenty-eighth consecutive year the College has achieved the prestigious award.
"Receiving this award is a great honor for the College and a true testament to how hard everyone in our Fiscal Services office works," said Alan Howard, Vice President of Fiscal Services.
In order to be awarded a Certificate of Achievement, a college must publish an easily readable and efficiently organized annual financial report. The report must satisfy generally accepted accounting principles, GFOA standards, and applicable legal requirements.
Pictured from left to right: Kasi Broussard, Christina Oldham, Rachelle McGrede, Brooke Works, Gary Kelley, Jamie Seegers, Alan Howard, Mary Chance, Karie Lindsay, Shannon Baker, Mandy Harris, and Denise Welch.