2023
College announces president's, dean's lists for fall semester
Image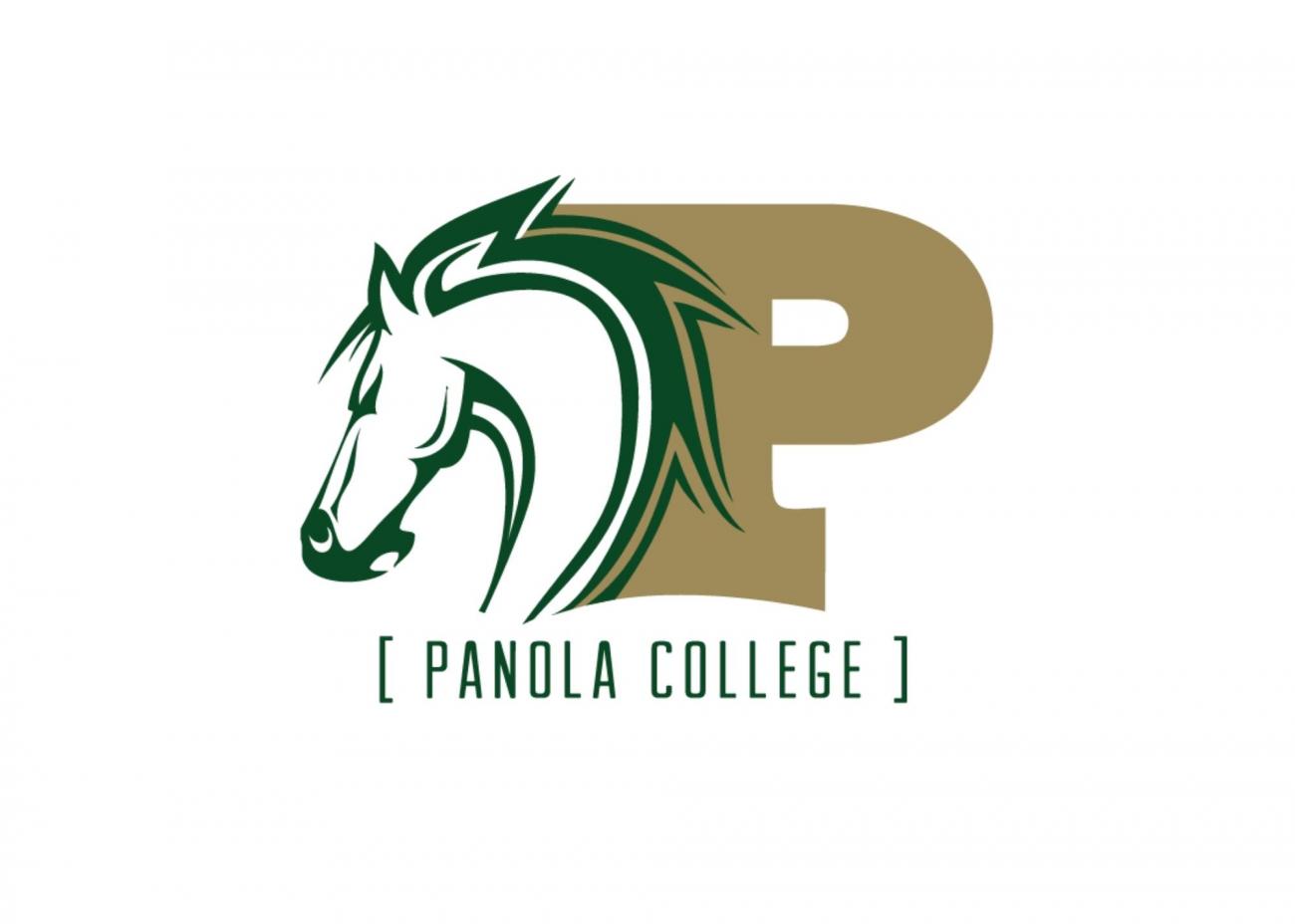 Panola College is proud to announce the students named to the president's and dean's lists for the Fall 2022 semester.
To qualify for the president's list, students must complete the semester with a GPA between 3.8 and 4.0 with a minimum of 12 semester credit hours. Only courses applying toward an associate degree or certificate are included in the computation.
The Fall 2022 president's list is as follows:
Caleb Chacon, Allen
Cassie Wallace, Alto
Emma Ingram, Basile, La.
Linzhi Hailey, Beckville
Zackary Harris, Beckville
Payton Jones, Beckville
Darin Livingston, Beckville
Daniel Moore, Beckville
Keili McCary, Bronson
Araujo Hoffmann, Campinas
Barbara Adams, Carthage
Isabella Aguilar, Carthage
Macy Arbuckle, Carthage
Madeline Atkerson, Carthage
Collin Billiott, Carthage
Addison Brady, Carthage
Chelsey Canada, Carthage
Dakota Cargil, Carthage
Maria Luiza Correa Cardoso, Carthage
Cammie Davis, Carthage
Taylor Gauntt, Carthage
Levi Grubbs, Carthage
Jeffrey King, Carthage
Zachary La Grone, Carthage
Makhai Lewis, Carthage
Cara Liles, Carthage
Leah Morales, Carthage
Scott Norman, Carthage
Ruth Rodriguez, Carthage
Keshia Smith, Carthage
Hannah Solis, Carthage
Zachary Stevens, Carthage
Tabitha Stroud, Carthage
Kipton Travis, Carthage
Bailey Williford, Carthage
Coy Mason, Cedar Hill
Taylor Burch, Center
Breanna Castillo, Center
Cameron Cloudy, Center
Luis Gonzalez, Center
Hope Gorkhali, Center
Sydnee Haley, Center
Haven Heiman, Center
Zaza Lin, Center
Richard Miller, Center
Isai Morales, Center
Jaqueline Morales-Aviles, Center
Stefany Moreno, Center
Rosalinda Rojas, Center
Sierra Sherman, Center
Katie Smith, Center
Tania Suaste, Center
Savannah Tinsley, Center
Jayden Wiggins, Center
Kyle Collins, College Station
Alyssa Light, DeBerry
Aaliyah Roberson, DeBerry
Peyton Chancellor, Garrison
Justin Courtney, Gary
Lindsay Howard, Gary
Gracie Johnson, Gary
Ty Ransom, Gary
Easton Ballard, Gilmer
Elizabeth Webb, Grandview
Vanessa Conley, Hallsville
Shiloh Smith, Hallsville
Zachary Busby, Harleton
Shannon Mitchell, Hemphill
Rebecca Motes, Hemphill
Tayton Best, Henderson
Aubrey Klingler, Henderson
Avery Young, Iota
Autumn Stewart, Jacksonville
Brooklyn Shelton, Jefferson
Carsyn Thomas, Jefferson
Michelle Wagner, Jefferson
Bethany Brittain, Joaquin
Crystal Brooks, Joaquin
Kalie Brooks, Joaquin
Nicole Cox, Joaquin
Allyson Garrett, Joaquin
Marissa Johnson, Joaquin
Robert Manalli, Joaquin
Macon Murphy, Keatchie, La.
Hannah Peters, Kilgore
Timileyin Sofola, Lagos
Kirsten Riley, Lindale
Sara Arbuckle, Logansport, La.
Katie Ash, Long Branch
Allison Kemp, Longview
Yasveli Maldonado, Longview
Ricardo Acuna, Marshall
Benjamin Adams, Marshall
Evelynn Bass, Marshall
Erin Delong, Marshall
Kimberly Grimaldo-Cardenas, Marshall
Kathryn Harris, Marshall
Juana Mata-Leal, Marshall
Mackenzie McGuire, Marshall
Xamanda Ortiz, Marshall
Jackelin Rojas-Sanchez, Marshall
Mara Vernon, Marshall
Lindsay Gregory, Milam
Cheyenne Guess, Milam
Loida Cantu, Mount Enterprise
Preston Shawhart, Mount Enterprise
Brittany Hooper, Nacogdoches
Dania Mota, Nacogdoches
Chizoba Okpo, Nacogdoches
Lakyia Woods, Nacogdoches
Mason Brownlow, Palestine
Jessica Motes, Pineland
Thomas Reinholt, Port Neches
Frances Ezegrim, Richardson
Jody Amy, Shelbyville
Delaney Dunn, Shelbyville
Cole McDaniel, Shelbyville
Jackson Thomas, Shelbyville
Gionna Carr, Stillwater, Minn.
Aidan Anthony, Tatum
Meagan Brown, Tatum
Delisha Parker, Tatum
Jordan Parker, Tatum
Madison Reimer, Tatum
Gerardo Salgado, Tatum
Eduardo Flores, Tenaha
Angel Garcia, Tenaha
Micah Gilbreath, Texarkana
Marisol Benitez, Timpson
Jerrad Bush, Timpson
Toni Milford, Timpson
Brailey Cheaney, Van
Killian McLaughlin, Vidor
Alison De Leon, Waskom
Cameron Fontenot, Waskom
Markus Gonzalez, Waskom
Jayla Stephens, Waskom
To qualify for the dean's list, students must complete the semester with a GPA between 3.5 and 3.79 with a minimum of 12 semester credit hours. Only courses applying toward an associate degree or certificate are included in the computation.
The Fall 2022 dean's list is as follows:
Tai Phetluangsy, Amarillo
Luca Pastor, Amsterdam
Raphael Smeenk, Amsterdam
Charlene Moore, Avinger
Isaac Ingram, Basile
Samuel Hall, Beaumont
Adam Gregory, Beckville
Heather Hamilton, Beckville
Kinsley Rivers, Beckville
Gracie Sexton, Beckville
David Albert, Carthage
Kymli Baker, Carthage
Samantha Blue, Carthage
Abigail Cawthon, Carthage
Kenneth Compton, Carthage
Brandi Creech, Carthage
Jose Deluna, Carthage
Chukwudalu Egbejiogu, Carthage
Luna Franca, Carthage
Melissa Garcia, Carthage
Lanniyah Hicks, Carthage
Karsyn Isbell, Carthage
Hunter Lambright, Carthage
Brookelyn Malone, Carthage
Abby Mercer, Carthage
Jayden Mojica, Carthage
Jayden Molloy, Carthage
Gracelynn Morton, Carthage
Koen Norman, Carthage
Todd Page, Carthage
Zane Schumacher, Carthage
Jackson Shearin, Carthage
Braden Smith, Carthage
Lawrence Thompson, Carthage
Mason Barbee, Center
Megan Choate, Center
Bradley Cook, Center
Ana Espinosa, Center
Adrian Huerta, Center
Karren Kirkley, Center
Lieza Klein, Center
Daniela Leon, Center
Dean Lester, Center
Colby Lovell, Center
Ler Moo, Center
Azael Morales, Center
Brittany Payne, Center
Alexia Pineda, Center
Alfredo Ramirez, Center
Melony Reyes, Center
Marlin Shofner, Center
Alexis Truitt, Center
Annamarie Pierce, Cloutierville, La.
Scott Eddins, Colmesneil
Hannah Bowlinger, DeBerry
Amber Byerly, DeBerry
Jackson Illingworth, DeBerry
Victoria Waits, DeBerry
Lindsay Griffin, DeBerry
Todd Register, DeBerry
Mercedes Tridle, DeBerry
Justyce Vann, Deer Park
Jacob Gafford, Denton
Amber Wallace, Diana
Kathlyne Bracken, Garrison
Kloe Stokes, Garrison
Ashley Jones, Gary
Shelby Powell, Gary
Debra Stephens, Gary
Summer Stuart, Gary
Alyssa Travis, Gary
Marcus Greene, Gilroy, Calif.
Melissa Macklin, Gladewater
Tyler Seek, Goodrich
Jacques Trahan, Hackberry, La.
Julia Smith, Hallsville
Alaina Dickerson, Hemphill
Bethany Grandgeorge, Henderson
Amanda Keith, Henderson
Sherry Pelsia, Henderson
Chimeremeze Anumiheoma, Ikorodu
Kenya Ross, Jefferson
Autumn Mathis, Joaquin
Lauren Neal, Joaquin
Miranda Willeford, Joaquin
Colby Curry, Liberty, Miss.
Hardy Dowden, Logansport, La.
Kadynce Matthew, Lone Star
Taylor Alexander, Long Branch
Spencer Sparks, Long Branch
Taylor Clayton, Longview
Megan Ives, Longview
Jayce Reeves, Longville, La.
Nathan Love, Magnolia
Azariyah Gordon, Marshall
Joshua Johnston, Marshall
Maria Leal, Marshall
Kaidynce McAndrews, Marshall
Estrella Montes, Marshall
Kaylea Page, Marshall
Issra Salameh, Marshall
Kaitlyn Strutton, Marshall
Brandy Getter, Mooringsport, La.
Hannah Elson, Mount Enterprise
Jaden Rogers, Mount Enterprise
Mason Boulware, Nacogdoches
Haley Horn, Nacogdoches
Breantanitca Thorn, Nacogdoches
April Toston, Nacogdoches
Estrella Villanueva, Orange
Kelsi Moore, Pineland
Gertrude Bulus, Port Harcourt
Andrea Rosenbaum, Portland
Jasmine Hardy, San Augustine
Kara Weatherford, San Augustine
Vitoria Mattos, São Paulo
Shelley Henry, Shelbyville
Toby Taylor, Shelbyville
Myla Wagstaff, Shelbyville
Kyron Reed, Shreveport, La.
Jennifer Whittington, Shreveport, La.
Sharayah Johnson, Tacoma, Wash.
Baylea Densman, Tatum
Jenna Parker, Tatum
Kevin Ramirez, Tatum
Jordan Rios, Tatum
Lauren Askins, Tenaha
Alan Mosqueda, Tenaha
Arturo Rico, Tenaha
Vanessa Romero, Tenaha
Hugo Mattioli, Thimon
Bailey Barton, Timpson
Celeste Bush, Timpson
Tela Etievant, Timpson
Tony Meza, Timpson
Abby Pate, Timpson
Brianna Rabon, Timpson
Pacey Rhodes, Timpson
Taylor Stanley, Timpson
Trevor Everett, Troup
Peter Werth, Tyler
Aubrey Connell, Waskom
Riley Otwell, Waskom
Heather Schmidt, Waskom
Tracey Tindall, Waskom
Emily Mandamin, Winnipeg
Izabely Benjamin DaSilva