2022
Panola College named a '2022 Great College to Work For'
Image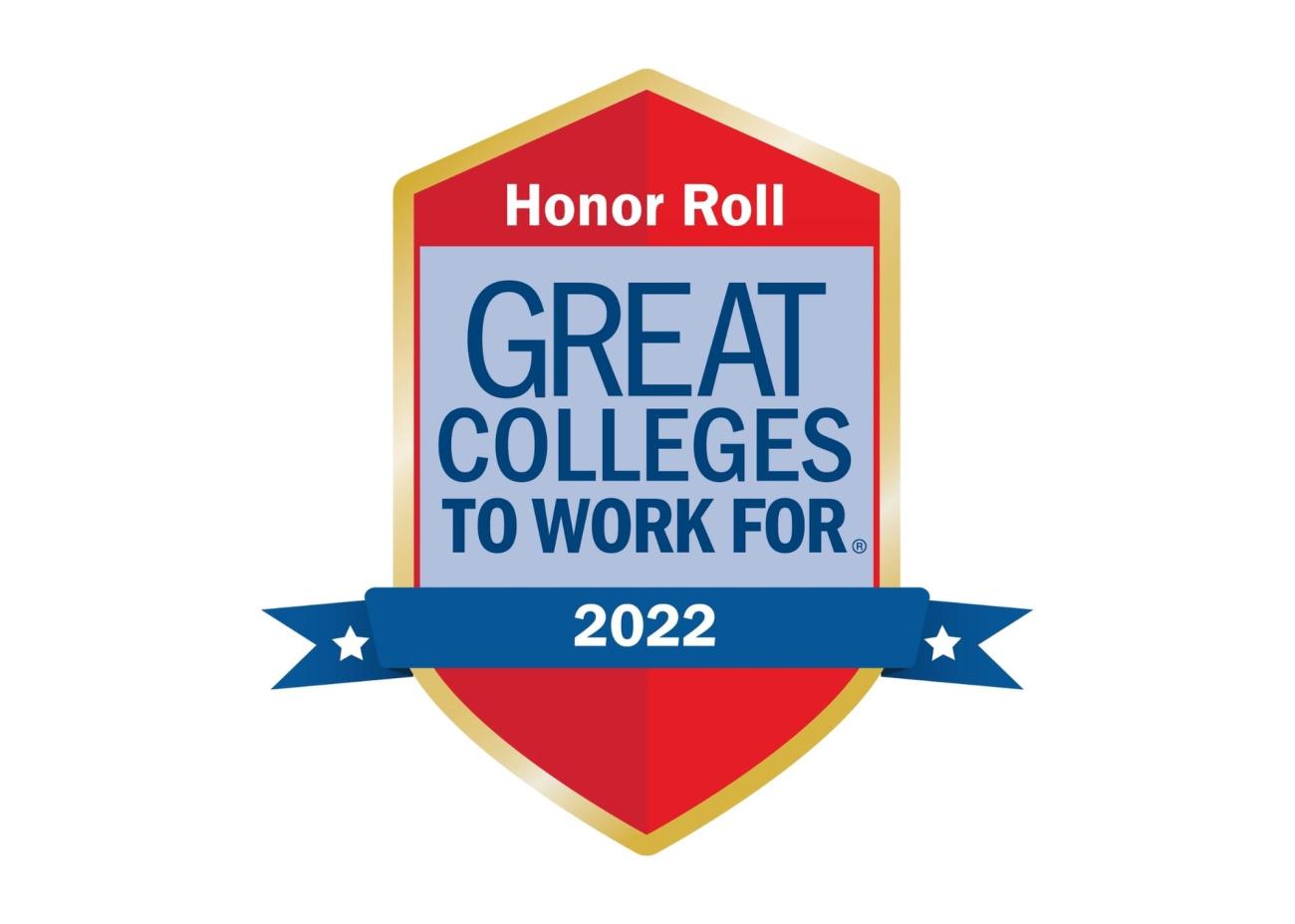 Panola College is still one of the best colleges in the nation to work for, according to the Great Colleges to Work For program.
The results, released today in a special insert of The Chronicle of Higher Education, are based on a survey of 212 colleges and universities. In all, 68 of those institutions achieved 'Great College to Work For' recognition for specific best practices and policies. Results are reported for small, medium, and large institutions, with Panola College included among the institutions with 500 to 2,999 students.
Panola College won honors in nine categories this year:
Job Satisfaction & Support;
Compensation & Benefits;
Professional Development;
Mission & Pride;
Supervisor/Department Chair Effectiveness;
Confidence in Senior Leadership;
Faculty & Staff Well-being;
Shared Governance;
Diversity, Inclusion, and Belonging
Panola College was also named to the Great Colleges Honor Roll, a status granted to only 42 colleges in the nation each year who are highlighted most across the recognition categories.
"Being recognized in this way for 11 consecutive years is a very satisfying affirmation of Panola College, but our real goal is not recognition – it's being a community that values the needs and contributions of every individual," said Dr. Greg Powell, Panola College President. "I am extremely proud of the Board of Trustees, the faculty, staff, and all of our students."
The survey results are based on a two-part assessment process: an institution questionnaire that captured employment data and workplace policies from each institution, and a survey administered to faculty, administrators, and professional support staff. The primary factor in deciding whether an institution received recognition was the employee feedback.
The Great Colleges to Work For program is one of the largest and most respected workplace-recognition programs in the country. For more information and to view all current and previously recognized institutions, visit the Great Colleges program website at GreatCollegesProgram.com and GreatCollegesList.com. ModernThink, a strategic human capital consulting firm, administered the survey and analyzed the results.