2022
Panola College announces spring president's, dean's lists
Image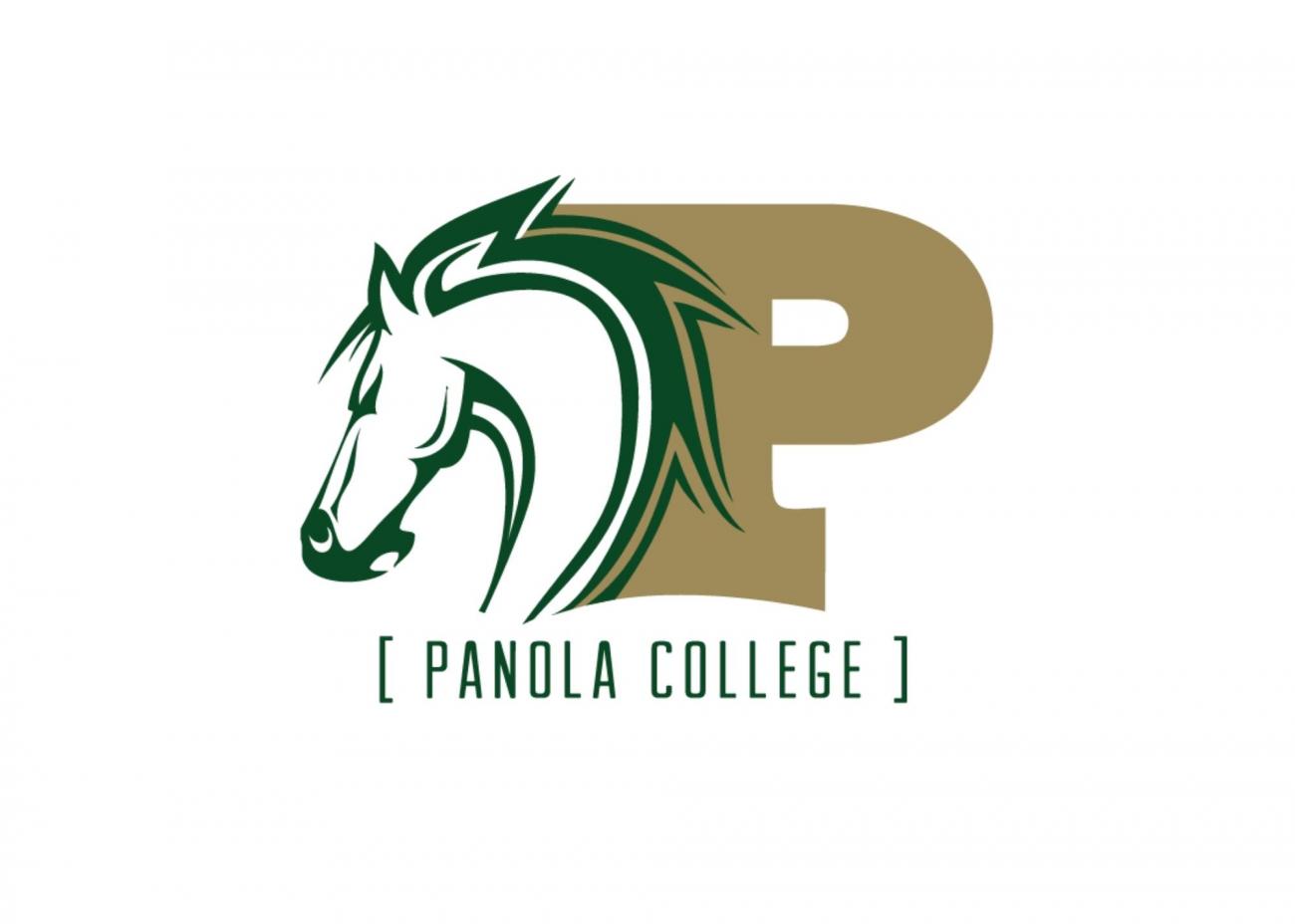 Panola College is proud to announce the students named to the president's and dean's lists for the Spring 2022 semester.
To qualify for the president's list, students must complete the semester with a GPA between 3.8 and 4.0 with a minimum of 12 semester credit hours. Only courses applying toward an associate degree or certificate are included in the computation.
The Spring 2022 president's list is as follows:
Blaine Thomas, Allen
Raeann Hernandez, Alvin
Luna Franca, Athens
Kristin Hanson, Beckville
Rayna Sokol, Beckville
David Albert, Carthage
Dakota Cargil, Carthage
Hanna Elliott, Carthage
Edward Farias, Carthage
Luisa Hoffmann Araujo, Carthage
Anna Kruebbe, Carthage
Zachary La Grone, Carthage
Mehek Ladiwala, Carthage
Brookelyn Malone, Carthage
Leah Morales, Carthage
Scott Norman, Carthage
Ruth Rodriguez Martinez, Carthage
Gabrielle Sapp, Carthage
Keshia Smith, Carthage
Hannah Solis, Carthage
America Valerio Aguilar, Carthage
Britany Vargas, Carthage
Darren Webb, Carthage
Abigail Wilkerson, Carthage
Caren Adams, Center
Taylor Burch, Center
Kelsi Cloudy, Center
Brent Dance, Center
Chloe Eaves, Center
Luis Gonzalez, Center
Osvaldo Guevara, Center
Kassey Harkness, Center
Jose Landin, Center
Daniela Leon, Center
Andrea Morales, Center
Stefany Moreno, Center
Elias Perez, Center
Alexandria Spruiell, Center
Oliver Stone, Center
Ashley Warren, Center
Tania Allen, Chicago, Ill.
Ashlynn Poland, College Station
Macy Arbuckle, Converse, La.
Gage Campbell, De Berry
Bineta Diatta, Fallbrook, Ca.
Austin Adkison, Garrison
Bradley Reynolds, Garrison
Gracie Johnson, Gary
Ryan Sosa, Groves
Shannon Mitchell, Hemphill
Tayton Best, Henderson
Krystle Perkins, Henderson
Brittany Hager, Jefferson
Cadee Humphrey, Jefferson
Avery Keller, Jefferson
Sarah Smith, Jefferson
Bailee Bradshaw, Joaquin
Kalie Brooks, Joaquin
Crystal Brooks, Joaquin
Jacy Covington, Joaquin
Madelynn Hutchins, Joaquin
Autumn Mathis, Joaquin
Leticia Ruiz, Joaquin
Matthew Etzel, League City
Hardy Dowden, Logansport, La.
Allison Kemp, Longview
Destiny Burton, Mansfield
Joshua Beasley, Marshall
Savannah Bertolis, Marshall
Casey Everitt, Marshall
Kathryn Harris, Marshall
Vinh Nguyen, Marshall
Desiree North, Marshall
Landon Storey, Marshall
Chelsea Trahan, Marshall
Mara Vernon, Marshall
Jaden Rogers, Mount Enterprise
Ashley Chavez, Nacogdoches
Alanna Fontenot, Nacogdoches
Guadalupe Gomez, Nacogdoches
Dania Mota, Nacogdoches
Breantanitca Thorn, Nacogdoches
April Toston, Nacogdoches
Whitney Adams, Pineland
Allyson Mercer, Plano
Ana Cucue, San Augustine
Christina Pickett, Seabrook
Jody Amy, Shelbyville
Delaney Dunn, Shelbyville
Jennifer Ferguson, Shelbyville
William Joyner, Shreveport, La.
Makailey Parker, Stonewall, La.
Delisha Parker, Tatum
Gerardo Salgado, Tatum
Abigail Smith, Tatum
Lance Welch, Tatum
Angel Garcia, Tenaha
Azjha Glenn, Tenaha
Krislynn Joseph, Tenaha
Corey McDonald, Tenaha
Vanessa Romero, Tenaha
Jessica Carter, Tyler
To qualify for the dean's list, students must complete the semester with a GPA between 3.5 and 3.79 with a minimum of 12 semester credit hours. Only courses applying toward an associate degree or certificate are included in the computation.
The Spring 2022 dean's list is as follows:
Max Lucas, Aledo
Alexander Wohllaib, Alvin
Riley Rieken, Arp
Olaverr Camacho Hernandez, Barberena
Daniel Moore, Beckville
William Morrison, Beckville
Kinsley Rivers, Beckville
Bailey Langford, Bronson
Delanie Wells, Bronson
Flynn Ridley, Burnaby
Ana Aguero, Carthage
Isabella Aguilar, Carthage
Izabely Benjamin Da Silva, Carthage
Collin Billiott, Carthage
Sutton Black, Carthage
Carlesia Brown, Carthage
Maria Correa Cardoso, Carthage
David Critzer, Carthage
Taylor Cureton, Carthage
Keri Dixon, Carthage
Erin Dodge, Carthage
Chukwudalu Egbejiogu, Carthage
Rubi Flores, Carthage
Lydia Foley, Carthage
Armando Garcia, Carthage
Madison Harris, Carthage
Kaden Holcomb, Carthage
Faith Kruebbe, Carthage
Jose Marroquin, Carthage
Vitoria Mattos, Carthage
Alexandra Montes, Carthage
Austin Morgan, Carthage
Ethan Morris, Carthage
Odunayo Olurotimi, Carthage
Todd Page, Carthage
Andressa Ribeiro Soares, Carthage
Jennifer Rodriguez, Carthage
Krystal Skelton, Carthage
Caroline Stacy, Carthage
Zachary Stevens, Carthage
Lawrence Thompson, Carthage
Leonardo Ariza, Center
Camryn Crouch, Center
Katherine Davis, Center
Emilee Elliott, Center
Makayla Ethridge, Center
Ruby Falcon, Center
Maria Garcia, Center
Evelyn Hernandez, Center
Joseph Palacios, Center
Erik Ramirez, Center
Courtney Rhodes, Center
Marlin Shofner, Center
Wesley Wages, Center
Cody Jenkins, Clayton, La.
Colby Smart, College Station
Maria Moreno, Dallas
Duncan Mclaughlin, Dartmouth
Derra Barnett, De Berry
Victoria Waits, De Berry
Emily Wheeler, Etoile
Isaiah Naylor, Friendswood
Omar Rios, Garrison
Chace Rodriguez, Garrison
Ashlyn Smelley, Garrison
Shelby Taylor, Gary
Alyssa Travis, Gary
Adrian Roman Cruz, Gurabo
Sherry Pelsia, Henderson
Tyler Brown, Jasper
Savanna Chadbourne, Joaquin
Rebekah McGhen, Joaquin
Katy Cash, Keatchie, La.
Matthew Weeks, Keatchie, La.
Thomas Wrehe, Keller
James Burchett, Kirbyville
Ashline Barton, Linden
Esther Oluade, London
Cassidy Cole, Longview
Megan Ives, Longview
Jennifer Alvarado, Marshall
Luis Coronado, Marshall
Justin Harrison, Marshall
Monica Hernandez, Marshall
Julius Johnson, Marshall
Gennifer Macomber, Marshall
Jimena Olvera, Marshall
Oliva Tinoco, Marshall
Loida Cantu, Mount Enterprise
Kelsey Moore, Mount Enterprise
Kaleb Nichols, Mount Enterprise
Kincade Henry, Mount Pleasant
Lauren Beasley, Nacogdoches
Carli Morton, Nacogdoches
Shelbie Martin, Pineland
Thomas Reinholt, Port Neches
Neely Grover, Purvis, Miss.
Frances Ezegrim, Richardson
Javier Avila, San Augustine
Hanna Bailey, San Augustine
Jennifer Cortes, San Augustine
Alshanka Garner, San Augustine
Taylor Roberts, San Augustine
Brieanna Hooper, Shelbyville
Trent Nickerson, Sumner
Alexander Clark, Tatum
Alaina Patterson, Tatum
Lourdes Perez, Tenaha
Riley Sherrod, Tenaha
Cara Searcy, Timpson
Ryan Stamps, Timpson
Quinn Timmons, Timpson
Randy Tinkle, Timpson
Aubrey Connell, Waskom
Brookelyn Loyd, Waskom
Heather Schmidt, Waskom
Tracey Tindall, Waskom
Ermis Wilson, West Monroe, La.
Cairah Green, Zachary, La.