2022
Ponies head to College National Finals
Image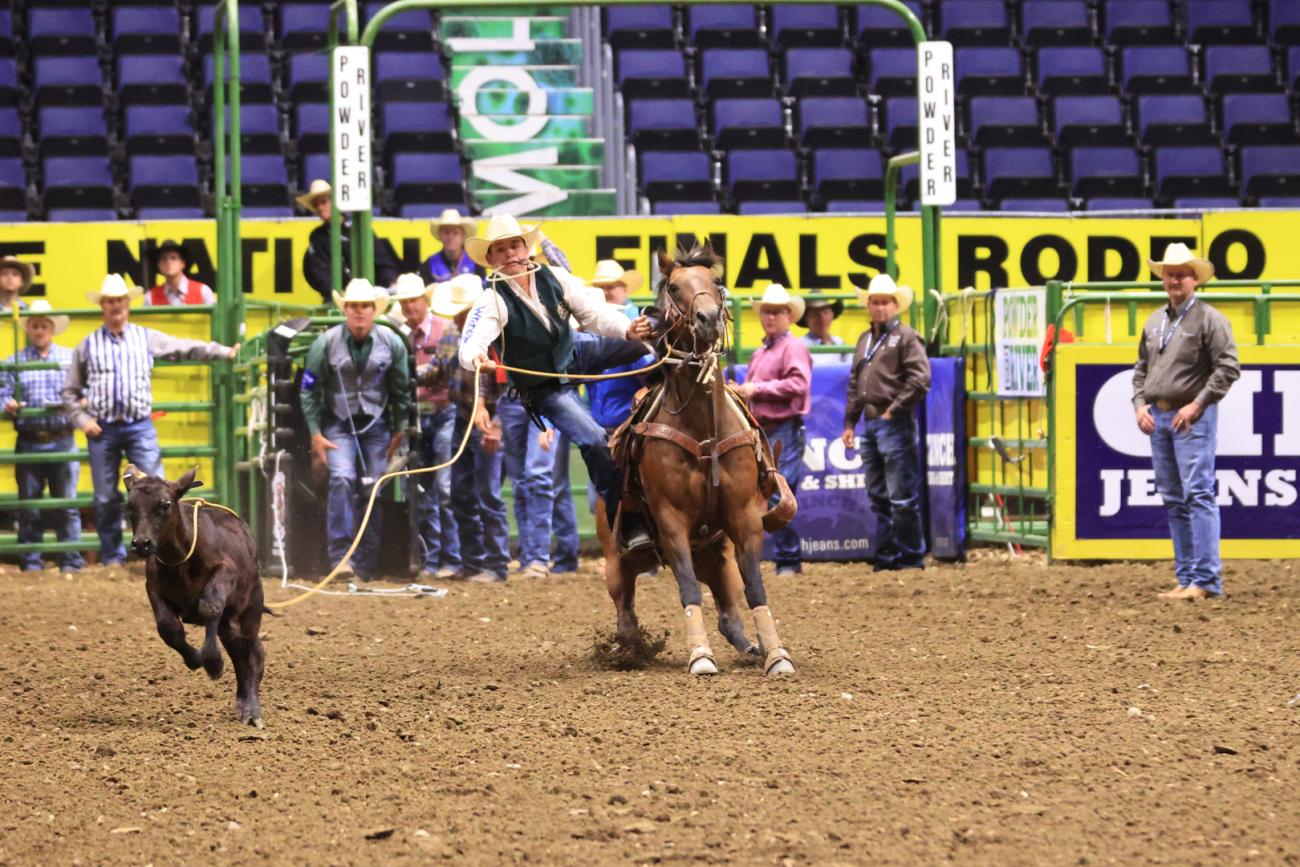 The Panola College men's rodeo team will travel to Casper, Wyo. this weekend to compete in the College National Finals Rodeo (CNFR) from June 12 to 18.
Coach Jeff Collins has put together one of the top rodeo teams in the country. Collins, in his seventh year at the College, is no stranger to winning. He is the 2000 PRCA bareback world champion and has led the College to the CNFR each of his seven years. The last three years, his men's teams have dominated the Southern Region and competed for the CNFR.
In 2019, Panola won the national championship over some of the strongest colleges and universities in the rodeo nation. The CNFR in 2020 was canceled due to Covid-19, but Panola returned in 2021 to earn a men's team reserve national champion, tie-down national champion (Macon Murphy), and a bareback reserve national champion (Kolt Dement).
This year, Panola finished second in the Southern Region behind McNeese State University and will be well represented with five of the six team members returning to the CNFR. The team consists of junior Macon Murphy, sophomore Kincade Henry, sophomore Kolt Dement, sophomore Riley Rieken, sophomore Gauge McBride, and freshman Garrett Curry.
Murphy, of Keatchie, La., is the reigning NIRA tie-down national champion. He placed third this year in the Southern Region and currently sits at No. 22 in the PRCA world standings.
Henry, of Mount Pleasant, Texas, finished fifth in the tie-down last year at the CNFR and is sitting at second place in the Southern Region this year. He is currently No. 7 in the PRCA world standings.
Dement, of Rusk, Texas, is the returning NIRA reserve national champion. Dement finished second in the Southern Region.
Rieken, of Arp, Texas, is returning for the second straight year to the CNFR.
McBride, of Kearney, Neb., is making his second trip to the CNFR. Last year he went as the Southern Region all-around champion and finished in sixth place in the bareback and 16 in bull riding.
Curry, of Richmond, Texas, is a steer wrestler that finished fifth in the Southern Region.