2022
College presents 26 service awards
Image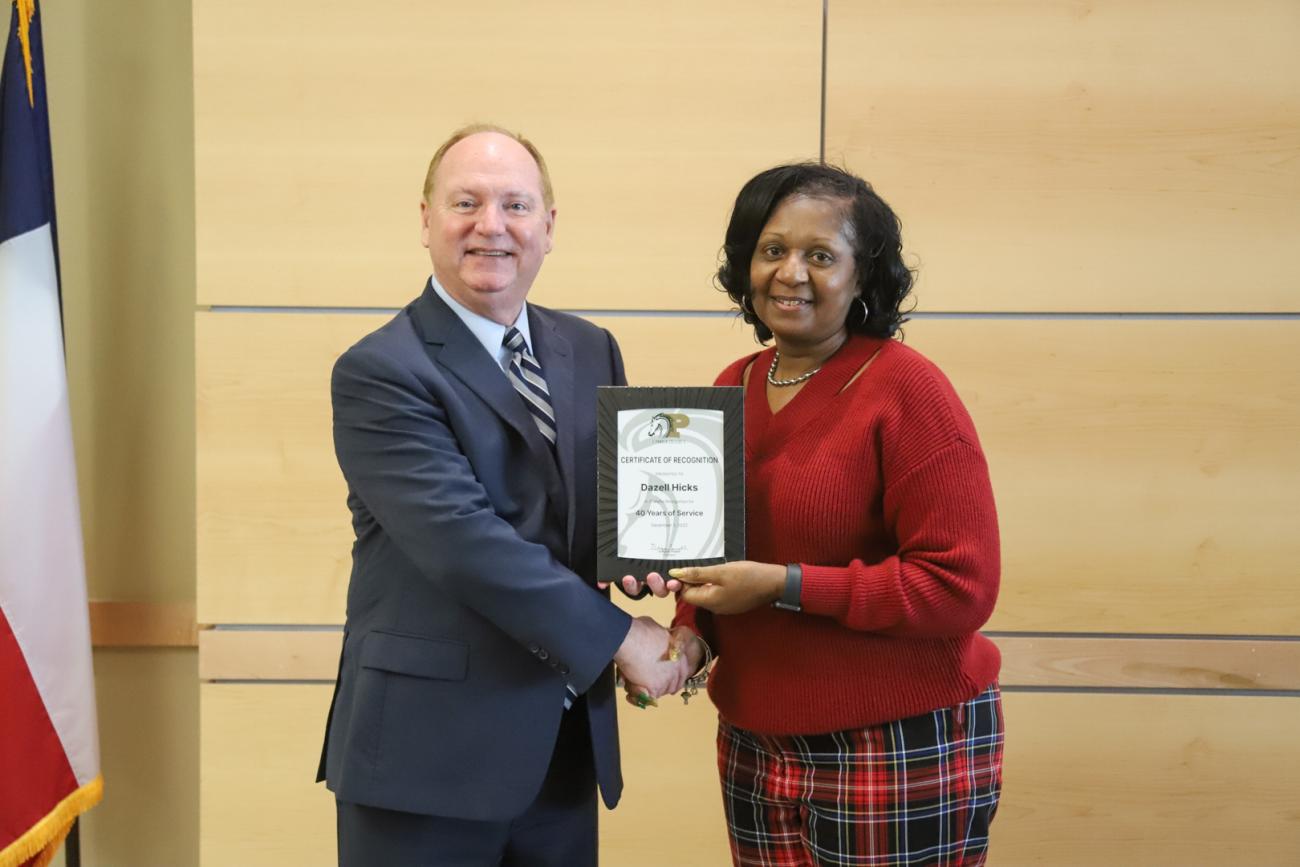 Panola College honored 26 faculty and staff members for their service to the College, who together represent 280 years. The awards were presented at a luncheon meeting on Tuesday, Dec. 6, in the Frances B. Ross Ballroom of the Charles C. Matthews Foundation Student Center.
"It is with great pride that we recognize our faculty and staff's anniversary with Panola College," said Dr. Gregory Powell, Panola College President. "At this important milestone, we express our sincere appreciation for their dedication. We strongly believe that each individual employee has the opportunity to add great value to our institution."
Dazell Hicks was recognized for 40 years of service with the College; Board Chair William Goolsby and Dwayne Ferguson were recognized for 30 years; Julie Bertrand, Mickie Cash, Leslie Edelen, Whitney McBee, and Todd Shelton for 15 years; Clint Cassell, Daron McDaniel, Earnest Spencer for 10 years; and Board Trustee Brooke Lipsey, Board Trustee Fatha Burchette, Dr. Billy Adams, Amanda Clements, Roberta Collinsworth, Shay Joines, Brian Jones, Dr. Julie Leming, Cancee Lester, Lisa Miller, Kelly Reed-Hirsch, Charde Salone, Doug Snodgrass, Rachel Weekly, and Jaynellen Wylie for five years.
"I appreciate the genuine care you show for our students and for each other's well-being," added Powell.