Shelby Regional Training Center (SRTC) offers opportunities for students without the need to travel. SRTC is a Panola College off-site location located at 678 Roughrider Drive in Center, Texas. 
Panola College is proud to serve the citizens of Shelby County with quality higher education programs and courses. SRTC has multiple labs including a computer, biology, petroleum technology, welding, and electrical lab as well as academic classrooms.  
Contact Us at 936-591-9075
Visit Us at 678 Roughrider Drive Center, TX 75935
Services offered at SRTC
Shelby Regional Training Center (SRTC) offers services and benefits you can find on the Panola College main campus.
The SRTC computer lab also serves as a Panola College off-site proctored testing center two days each week. Students are able to take course exams as well as the Texas Success Initiative (TSI) in the SRTC testing lab. When not being used for testing or scheduled for a class, the lab is available for students to use to complete their assigned work.
SRTC (Shelby Regional Training Center):
Testing by appointment only.

Tuesday - 9 a.m. - 4 p.m.
Thursday - 9 a.m. - 4 p.m.
Email: srtc-testing@panola.edu
Phone: 936-591-9075
SRTC provides a convenient location for Shelby County students to make advising appointments, register for classes at any Panola College location, and connect with campus resources such as Financial Aid, the Business Office, or Admissions.
Click below to schedule an appointment with a Shelby County advisor.
SRTC offers courses in the following programs:
Academic Face-to-Face Courses
Electrical Instrumentation
HVAC
Natural Gas Compression
Petroleum Technology
Residential/Commercial Electrician
Welding
Maintenance Technician
Courses completed at SRTC earn credits toward a certificate or Associate of Applied Science degree.
Students can also work toward an Associate of Science, Associate of Arts, or Associate of Arts in Teaching at SRTC by completing core requirements.
Image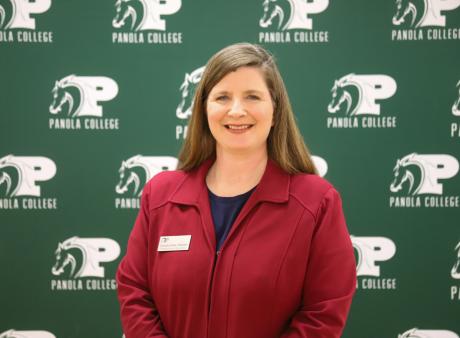 Meet our Director
Cancee Lester
Cancee Lester is the director of two Panola College off-campus extensions, The Shelby Regional Training Center and the Shelby College Center in Center, Texas. Mrs. Lester is passionate about helping the students of Shelby County achieve their academic goals. She is available to advise students as they progress through their college career in order to make sure they stay on course to graduate or earn their certificate. She can also connect students to resources available to them and help save them a trip to the main campus.