This agriculture and natural resources program is designed for students who plan to pursue a career in the ranch and land management industry. The program provides practical and educational experiences in animal science, beef cattle production, pasture management, livestock business, animal nutrition, land management, and computer applications specific to agriculture.
Ranch and land management majors learn skills and practices applicable to the management of farms, ranches, and other agricultural businesses. Through laboratory experience, students will utilize their expanding knowledge base to apply solutions to real-world conditions. The student who completes this degree is also eligible for two certificates of proficiency.
Transfer to a 4-year University
While the Associate of Applied Science (AAS) Degree prepares students to enter the workforce upon graduation, we have partnered with Stephen F. Austin State University (SFA) to allow 100% transferability to their BAAS degree from the Ranch & Land Management Degree.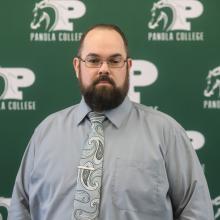 Department of Agriculture and Natural Resources Contact
Instructor/Chair, School of Energy