2023
President's, Dean's Lists for Spring 2023 semester announced
Image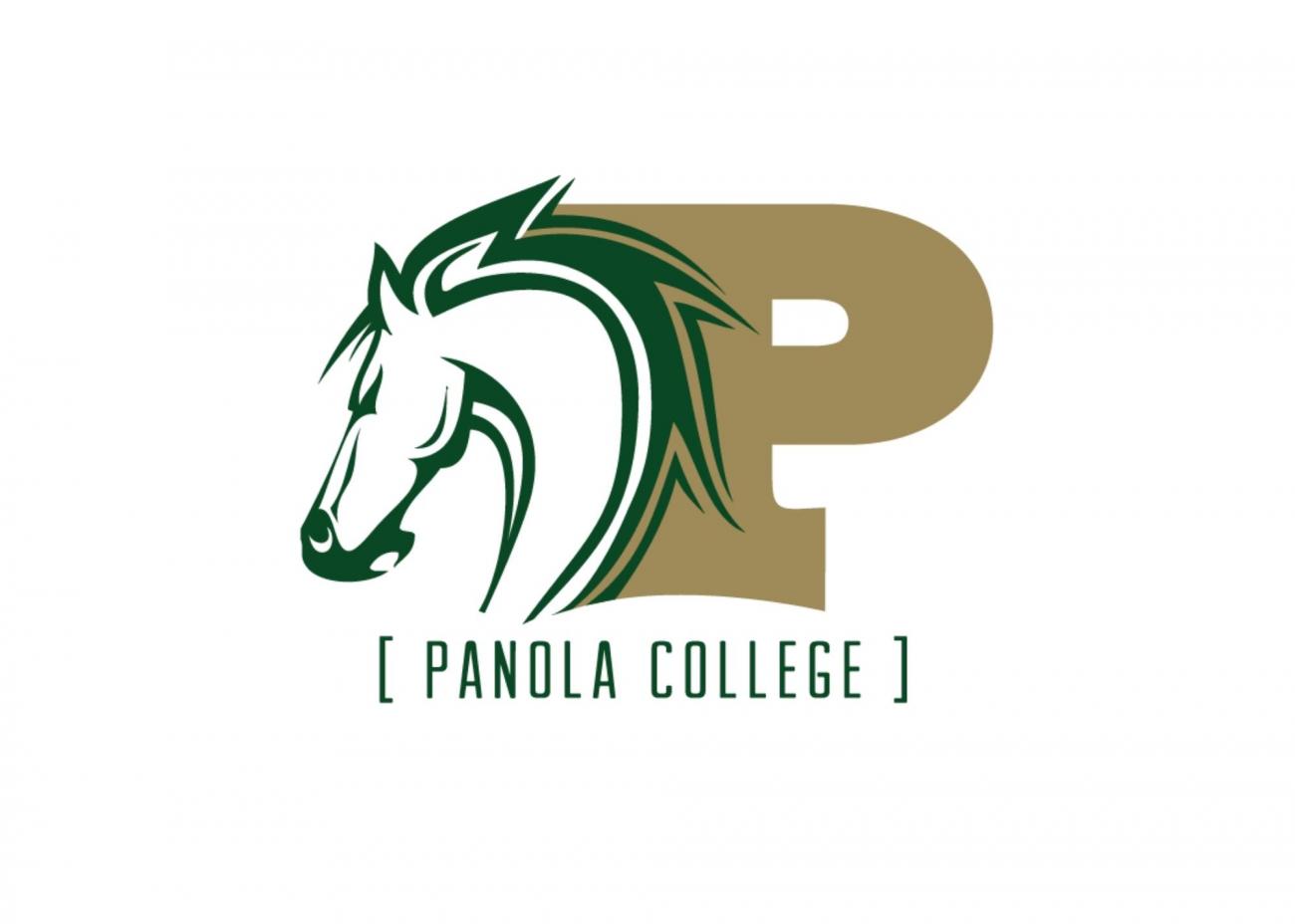 Panola College is proud to announce the students named to the President's and Dean's Lists for the Spring 2023 semester.
To qualify for the President's List, students must complete the semester with a GPA between 3.8 and 4.0 with a minimum of 12 semester credit hours. Only courses applying toward an associate degree or certificate are included in the computation.
The Spring 2023 President's List is as follows:
Caleb Chacon, Allen
Luis Beato, Allentown, Pa.
Cassie Wallace, Alto
Tai Phetluangsy, Amarillo
Luca Pastor, Amsterdam
Linzhi Hailey, Beckville
Payton Jones, Beckville
Darin Livingston, Beckville
Karissa McDowell, Beckville
Daniel Moore, Beckville
Lauanna Pino, Bernardo Do Campo
Odunayo Olurotimi, Bossier City, La.
Araujo Hoffmann, Campinas
Barbara Adams, Carthage        
Casidi Boyd, Carthage 
Abigail Cawthon, Carthage      
Shirley Cox, Carthage  
Cammie Davis, Carthage         
Michael Delaney, Carthage      
Jose Deluna, Carthage 
Chukwudalu Egbejiogu, Carthage         
Hayden Harrison, Carthage      
April Kruger, Carthage
Zachary La Grone, Carthage    
Makhai Lewis, Carthage          
Cara Liles, Carthage    
Candace Luker, Carthage         
Jayden Mojica, Carthage          
Leah Morales, Carthage
Austin Morgan, Carthage         
Chloe Overman, Carthage        
Gabrielle Perez, Carthage         
Ruth Rodriguez, Carthage        
Shirley Rougely, Carthage       
Zane Schumacher, Carthage     
Jackson Shearin, Carthage        
Sawyer Smith, Carthage
Hannah Solis, Carthage
Lawrence Thompson, Carthage
Samuel Watson, Carthage        
Kassidy Weatherford, Carthage
Bailey Williford, Carthage       
Breanna Castillo, Center          
Oderay Figueroa, Center          
Luis Gonzalez, Center 
Hope Gorkhali, Center 
Adrianna Hines, Center
David Howard, Center 
Dean Lester, Center     
Monica Olalde, Center 
Taylor Ramirez, Center
Rosalinda Rojas, Center
Katie Smith, Center     
Nadia Suaste, Center   
Savannah Tinsley, Center         
Jayden Wiggins, Center
Tania Allen, Chicago, Ill.
Kyle Collins, College Station   
Scott Eddins, Colmesneil         
Jackson Illingworth, DeBerry   
Lindsay Griffin, DeBerry         
Aaliyah Roberson, DeBerry     
Peyton Chancellor, Garrison     
Kloe Stokes, Garrison  
Justin Courtney, Gary  
Ty Ransom, Gary        
Summer Stuart, Gary   
Alyssa Travis, Gary     
Elizabeth Webb, Grandview     
Vanessa Conley, Hallsville       
Shiloh Smith, Hallsville
Zachary Busby, Harleton         
Rebecca Motes, Hemphill        
Tayton Best, Henderson
Aubrey Klingler, Henderson
Edgardo Martinez, Humacao, Pr
Chimeremeze Anumiheoma, Ikorodu
Avery Young, Iota, La.
Michelle Wagner, Jefferson      
Nicole Cox, Joaquin    
Kelley Fountain, Joaquin         
Marissa Johnson, Joaquin         
Bibiana Agundiz, Karnack
Timileyin Sofola, Lagos
Sara Arbuckle, Logansport, La.
Katie Ash, Long Branch
Elijah Jackson, Longview        
Allison Kemp, Longview         
Wesley Kemp, Longview         
Ashton Quintero, Longview     
Nathan Love, Magnolia
Lyric Scott, Many, La.
Estephanie Cardenas, Marshall 
Brooke Davis, Marshall
Kimberly Grimaldo-Cardenas, Marshall
Jakayla Lilly, Marshall
Chantal McCulloh, Marshall    
Eric McCulloh, Marshall          
Xamanda Ortiz, Marshall         
Lauren Pritchard, Marshall       
Addison Putnam, Marshall       
Caitlyn Theron, Marshall         
Mara Vernon, Marshall
Loida Cantu, Mount Enterprise 
Preston Shawhart, Mount Enterprise     
Mariaha Gentry, Nacogdoches 
Chizoba Okpo, Nacogdoches   
Mary Hilliard, New Braunfels
Matt Keepers, Oakwood
Monica Uba, Ota
Jessica Motes, Pineland
Cassie Smith, Pineland
Gertrude Bulus, Port Harcourt
Andrea Rosenbaum, Portland
Frances Ezegrim, Richardson   
Myla Wagstaff, Shelbyville
Gionna Carr, Stillwater, Minn.
Aidan Anthony, Tatum
Meagan Brown, Tatum
Baylea Densman, Tatum          
Anna Koch, Tatum      
Chantea Moore, Tatum
Gerardo Salgado, Tatum          
Eduardo Flores, Tenaha
Angel Garcia, Tenaha  
Kaleb Oswalt, Tenaha  
Marisol Benitez, Timpson        
Jerrad Bush, Timpson  
Kaylee Cox, Timpson  
Toni Milford, Timpson
Pacey Rhodes, Timpson
Jasmin Rojas, Timpson
Peter Werth, Tyler       
Killian Mclaughlin, Vidor
Raydley Legito, Vlaardingen    
Michelle Braden, Waskom       
Aubrey Connell, Waskom        
Markus Gonzalez, Waskom
Izabely Benjamin Da Silva
To qualify for the Dean's List, students must complete the semester with a GPA between 3.5 and 3.79 with a minimum of 12 semester credit hours. Only courses applying toward an associate degree or certificate are included in the computation.
The Spring 2023 Dean's List is as follows:
John Wilson, Brooklyn, N.Y.
Isaac Ingram, Basile, La.
Gracie Sexton, Beckville          
Keili McCary, Bronson
Isabella Aguilar, Carthage        
David Albert, Carthage
Madeline Atkerson, Carthage   
Kymli Baker, Carthage
Delaina Blackmon, Carthage    
Samantha Blue, Carthage         
Elijah Collier-Lawrence, Carthage        
Kenneth Compton, Carthage    
Maria Luiza Correa Cardoso, Carthage 
Rayanne Cumbie, Carthage      
Barbara Dyke, Carthage
Luna Franca, Carthage 
Melissa Garcia, Carthage         
Nayely Gonzalez, Carthage      
David Hunter, Carthage
Jeffrey King, Carthage 
Rose Linder, Carthage 
Joshua Martinez, Carthage       
Brooklyn McNeely, Carthage   
Jayden Molloy, Carthage         
Baylee Wells, Carthage
Mayra Cardena, Center
Megan Choate, Center 
Shelby Choate, Center 
Cameron Cloudy, Center          
Bradley Cook, Center  
Ashlyn Creech, Center 
Brittany Gilchrist, Center         
Jacqueline Gonzalez, Center    
Haven Heiman, Center 
Isai Morales, Center     
Jaqueline Morales-Aviles, Center         
Jacob Morris, Center   
Lauren Myers, Center  
Brittany Payne, Center 
Melony Reyes, Center 
Sierra Sherman, Center
Rylan Snell, Center      
Tania Suaste, Center
Annamarie Pierce, Cloutierville, La.
Anna Williams, Colfax, La.
Katelyne Guerrero, Colmesneil
Hannah Bowlinger, DeBerry    
Amber Byerly, DeBerry
Gage Campbell, DeBerry         
Alyssa Light, DeBerry 
Chase Darr, Denver City          
Mariela Molina, Farmersville   
Alycia Baker, Fort Worth         
Cody Baugher, Gary    
Lindsay Howard, Gary 
Shelby Powell, Gary    
Baylee Rios, Gary       
Easton Ballard, Gilmer
Tyler Seek, Goodrich
Dejuante Wilson, Hanover Park, Ill.
Wendy Garza, Henderson        
Selena Russell, Henderson
Preston White, Hot Springs, Ark.
Lauren Beathley, Houston        
Anna Jones, Jefferson  
Allyson Garrett, Joaquin          
Lauren Neal, Joaquin   
Gonzalez Romero, Joaquin       
Camryn Runnels, Joaquin
Melissa Monroy, Logansport, La.         
Kadynce Matthew, Lone Star   
Darian Church, Long Branch    
Makayla Nations, Long Branch
Evelyn Jackson, Longview       
Janiya Kindle, Longview         
Ricardo Acuna, Marshall         
Evelynn Bass, Marshall
Stafane Crawford, Marshall      
Erin Delong, Marshall  
Kathryn Harris, Marshall         
Maria Leal, Marshall   
Brendan Loveless, Marshall     
Mackenzie McGuire, Marshall 
Jackelin Rojas-Sanchez, Marshall         
Issra Salameh, Marshall
Kaitlyn Strutton, Marshall        
Cheyenne Guess, Milam
Brandy Getter, Mooringsport, La.         
Brayden Risinger, Mount Enterprise     
Ashley Chavez, Nacogdoches  
Leia Jones, Nacogdoches         
Haley Waller, Nacogdoches     
Nevaeh Inman, New Boston     
Estrella Villanueva, Orange      
Kelsi Moore, Pineland 
Thomas Reinholt, Port Neches 
Gabrielle Owens, Richmond    
Savannah Velazquez, Richmond
Rosa Sheffield, Rowlett
Jasmine Hardy, San Augustine 
Kara Weatherford, San Augustine
Vitoria Mattos, São Paulo        
Dylan Jones, Shelbyville          
Brylee Scarborough, Shelbyville
Madison Taylor, Shelbyville    
Adam Vigil, Shelbyville
Daniel Chukwusili, Shomolu
Madison Reimer, Tatum
Audrey Sanchez, Tatum
Christopher Gomez, Tenaha     
Carlos Loredo, Tenaha 
Alan Mosqueda, Tenaha
Tela Etievant, Timpson
Rafael Gonzalez, Timpson       
Abby Pate, Timpson    
Jalia Scourton, Timpson
Taylor Stanley, Timpson          
Brailey Cheaney, Van  
Alison De Leon, Waskom        
Cameron Fontenot, Waskom    
Heather Schmidt, Waskom       
Jayla Stephens, Waskom