2023
M.P. Baker Library to host 'A President's Vision' exhibition
Image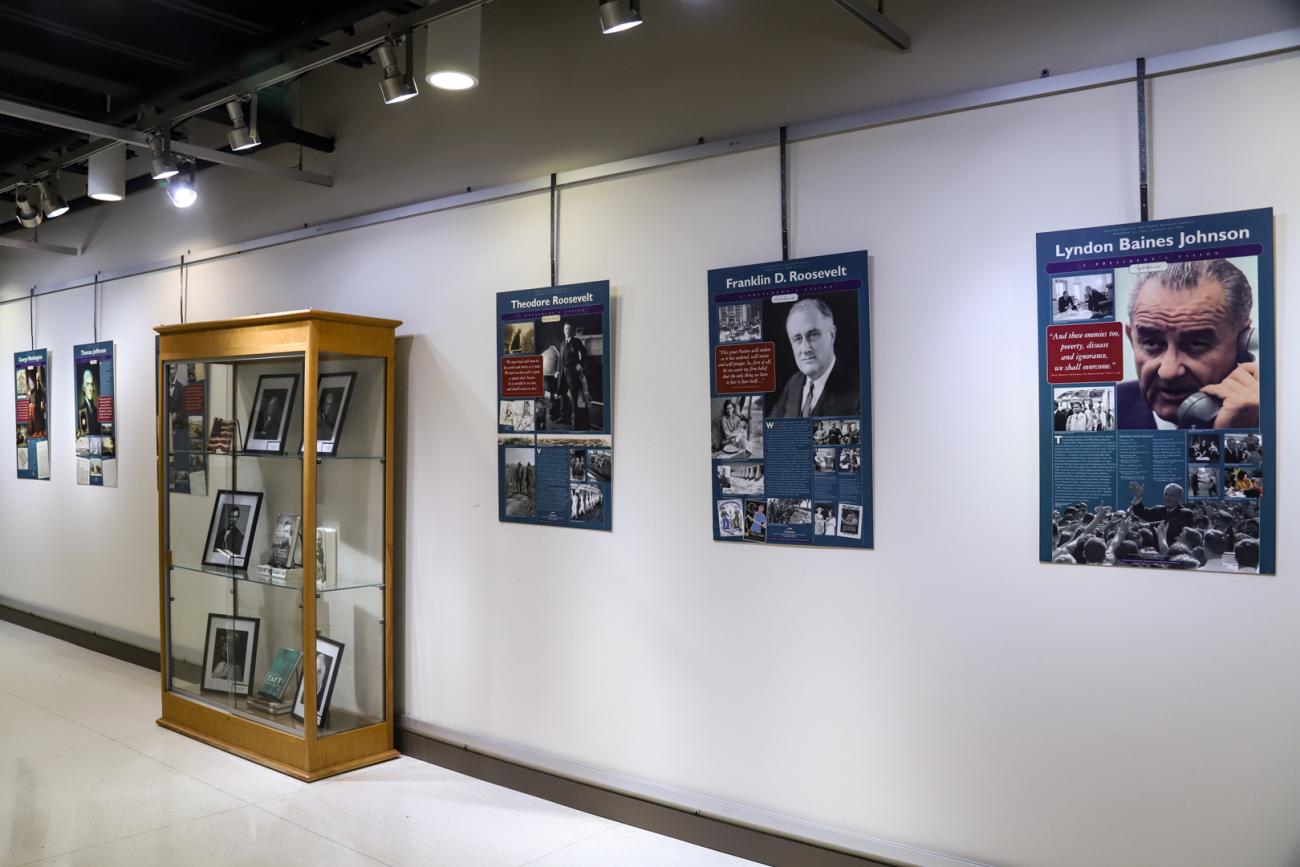 The M.P. Baker Library at Panola College will host "A President's Vision," an exhibition examining U.S. presidents' aspirations as well as illustrating the programs and initiatives that advanced their visions, October 2 through November 10, in the Fay Allison Gallery.
"I am very excited to welcome this traveling exhibition to our gallery," said Amanda Clements, professor of fine arts at Panola College. "My hope is to expand across the College's curriculum to encourage student engagement, as well as to offer a variety of topics of interest, along with the visual arts, for our community to be a part of."
The exhibition is funded through a grant from the Panola College Foundation, and is produced by Humanities Texas, the state affiliate of the National Endowment for the Humanities.
"We are so very appreciative of the Foundation and all the work they do to enrich the college experience for all of our students," added Clements.
The exhibit is free and open to the public during the Library's normal operating hours, Monday through Thursday, 7:30 a.m. to 8 p.m., and Friday, 7:30 a.m. to 12:30 p.m. For more information, contact the Library by calling 903-693-2052 or emailing library@panola.edu.
The Library will host the traveling exhibition "Lonesome Dove" from January 29 through March 8, 2024.