2023
Karen King receives prestigious Kennedy Center Gold Medallion
Image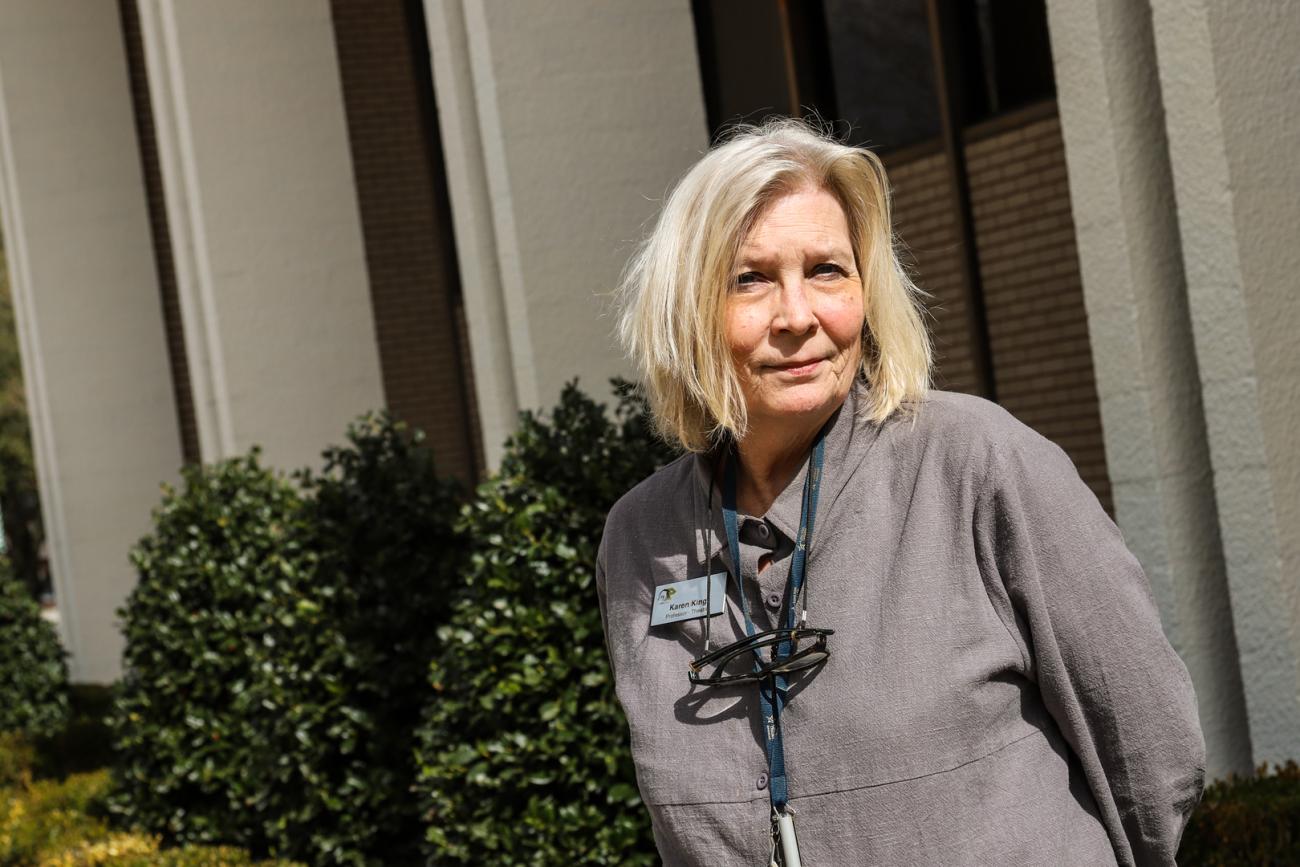 Panola College professor of drama Karen King will be awarded the prestigious Kennedy Center Gold Medallion for Region VI during the Kennedy Center American College Theater Festival (KCACTF) in March. The Gold Medallion is the highest regional award given by KCACTF, with Region VI covering Arkansas, Louisiana, New Mexico, Oklahoma, and Texas.
Each year, the eight KCACTF regions honor individuals or organizations that have made extraordinary contributions to the teaching and producing of theatre, and who have significantly dedicated their time, artistry, and enthusiasm to the development of the Kennedy Center American College Theater Festival.
"I am absolutely floored over this honor," said King. "I have had the privilege of working with wonderful higher educational professors across the country and am so honored that they have given me this acknowledgement."
King has been at Panola College since 2013, and taught at Hillsboro High School for ten years prior. During her tenure at the College, the drama department has participated in KCACTF, with students winning many awards and honors, including in 2017 when their production Kabuki Lady Macbeth was the festival showcase production. She has hosted the festival three separate times at the College.
"This recognition would not have been possible without the incredible support I have had from Panola College for the Kennedy Center's American College Theatre Festival and the benefits and educational value it has for our students and community," added King.
In 2019, King was the recipient of the TxETA 2019 Founder's Award. Additionally, she serves on the board of the Texas Theatre Association of Adjudicators and Officials as treasurer, works as the house manager for the state University Interscholastic League (UIL) One Act Play competition, and serves as a state judge for the UIL Young Filmmakers competition.
King holds bachelor degrees in drama and English literature from East Texas State University, now Texas A&M University-Commerce, and a master's degree in theatre arts from the University of Houston. Early in her career, she moved to the West Coast where she worked in theatre, television, and film. She holds an Emmy certificate for her contributions to the 1987 Best Television Drama, thirtysomething.
"Professor King has been a tremendous addition to the drama department and Panola College," said Dr. Gregory Powell, Panola College president. "She is an excellent recruiter and instructor, and we are very fortunate to have her here."