2023
Joe Kuligoski hired as head coach for men's basketball
Image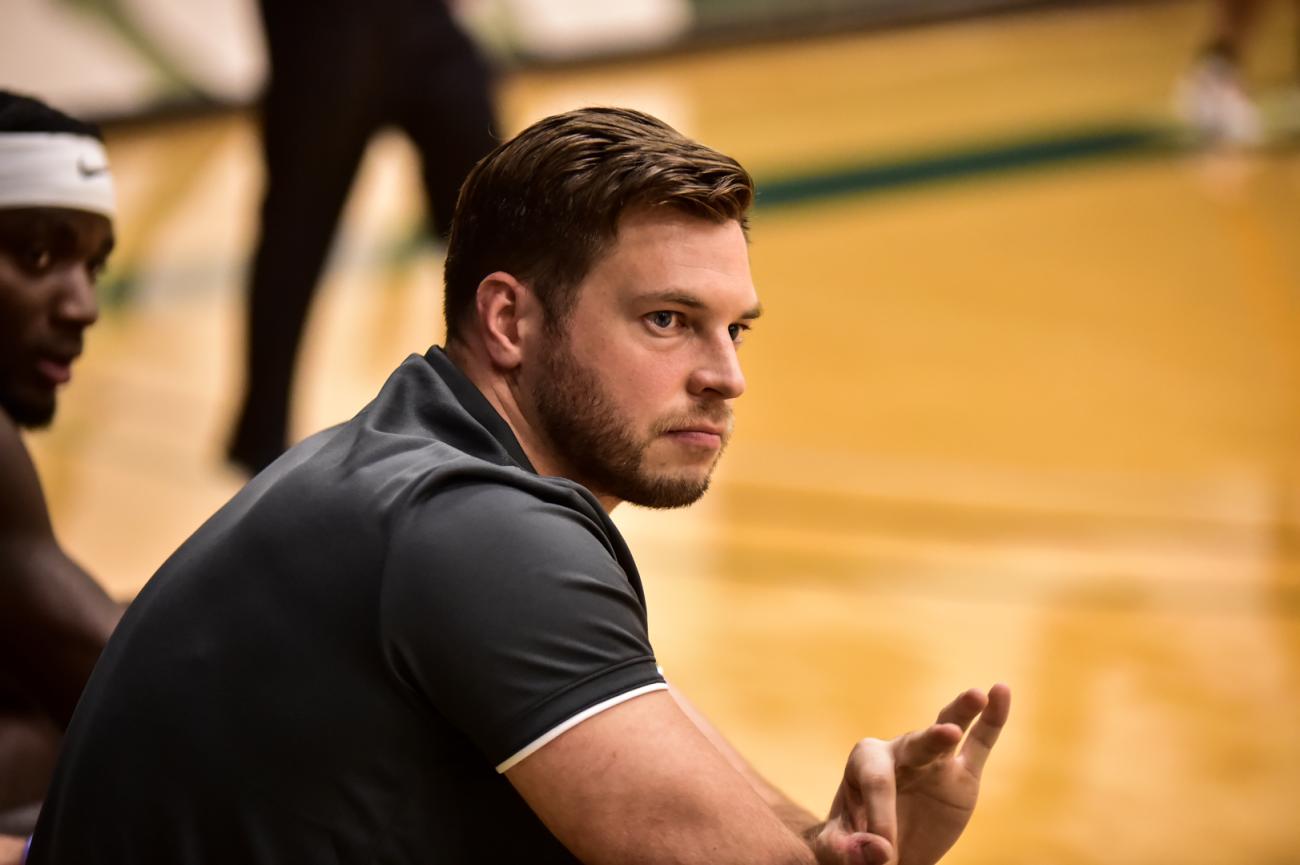 Panola College is proud to announce Joe Kuligoski as the new head coach of the men's basketball team beginning in Fall 2023. The Ponies, who ended last season ranked No. 10 in the nation, are coming off a championship run last year where they won the North Conference Championship and advanced to the championship game of the NJCAA Region XIV Tournament, where they lost in overtime for the opportunity to advance to the national tournament.
"We are excited to have Joe leading our program," said Don Clinton, vice president of student services and athletic director at Panola College. "He brought lots of energy and leadership to our team last year as an assistant coach and has become well respected. He is tremendous with the players and the college community."
Last season, Kuligoski was in his first year as assistant coach under first-year head coach Mike Nesbitt. After a successful first year, Nesbitt was lured away to High Point University.
Kuligoski spent two seasons at Highland Community College as an assistant coach. During his time with the program, the Cougars won their conference both seasons and collected wins against nationally-ranked Triton Community College and Indian Hills Community College. He began his coaching career as a graduate assistant at the University of Central Florida from 2018 to 2020 where he learned from well-known coach Johnny Dawkins, and his assistant coach Robbie Laing. During his first season with the program, UCF received an at-large bid to the NCAA tournament. Their journey ended with a loss to Duke in the round of 32 by a single point. He also ran skill development for NBA player Tacko Fall and overseas pro Aubrey Dawkins.
Prior to his coaching career, Kuligoski played two seasons at Jacksonville State University before transferring and finishing his career at Eastern Illinois University - both Division 1 programs part of the Ohio Valley Conference at the time. Prior to college, he attended Carl Sandburg High School in Orland Park, Ill., where he was an all-conference and all-area selection his senior season.
"I want to give all the credit to Mike Nesbitt for giving me an opportunity at Panola College because I would not be here without him," said Kuligoski.  "Special thanks to Athletic Director Don Clinton, President Dr. Powell, and the Panola College Board of Trustees for believing in me. This would not be possible without all the people around campus who I have built relationships with this past year. My beautiful fiance Kaili has moved around the country with me the past few years, and I would not be chasing my dream without her loving support. I am very excited to build off the success and culture that we created this year. Our team slogan is "Load The Wagon", meaning no matter what the task is, we are going to get it done. I believe Panola is a place where we can continually win at a high level if we put the work in. We have amazing teachers, mentors, and facilities around campus for our student athletes. Just like Panola, we will have a family environment within our team. My goal is to develop these young men into better basketball players, but most importantly into better human beings. I am very blessed to call Panola home for another year."