2022
Rodeo team brings home national championship
Image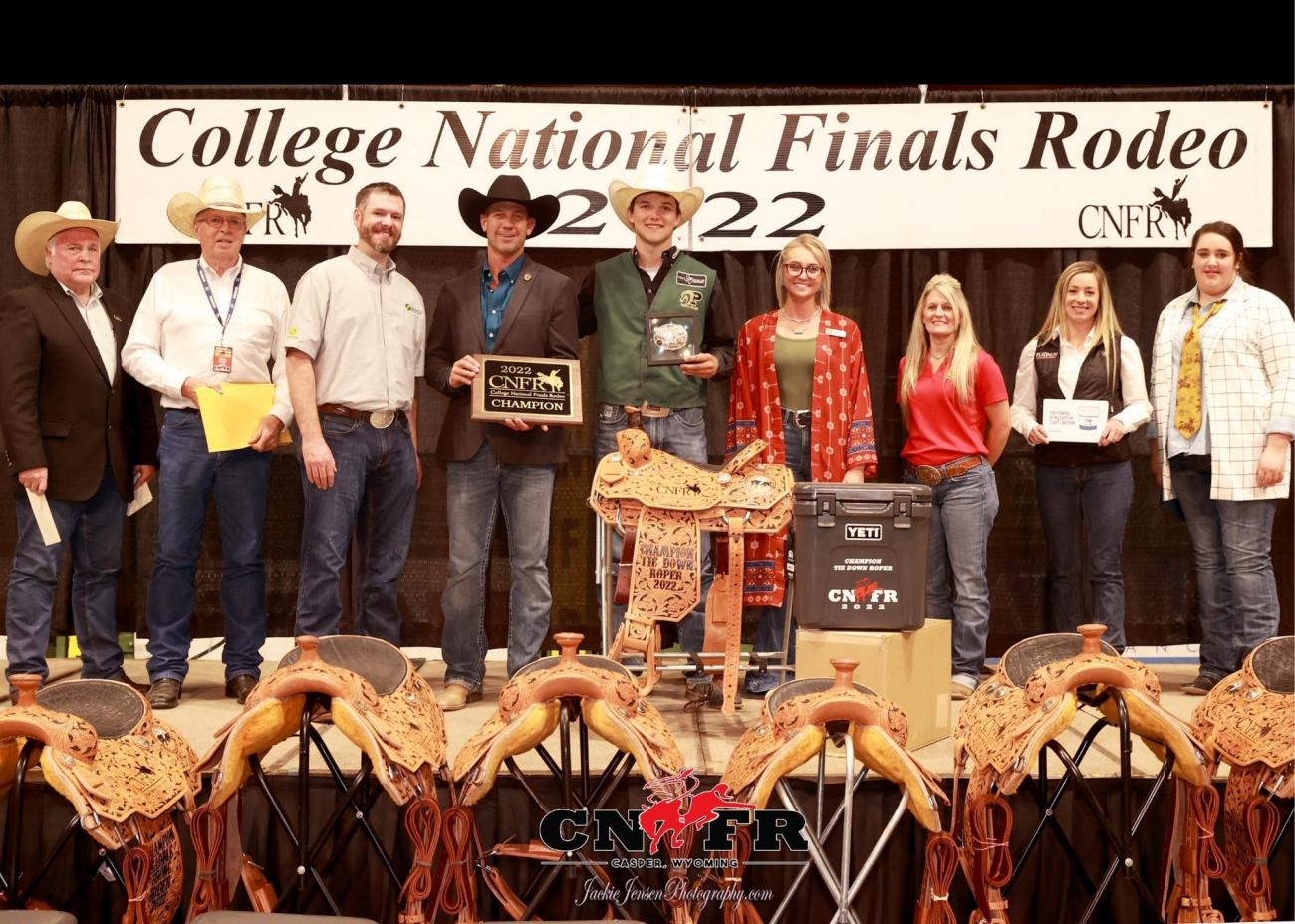 The Panola College men's rodeo team has won four national championships in the last three years under the leadership of Coach Jeff Collins: Team National Championship in 2019, Bull Riding in 2019, and Tie-Down Calf Roping in 2021 and 2022.
Collins' success started in rodeo long before he arrived at the College, when he won the PRCA World Bareback Championship in 2000. In his seven years as Panola's coach, he has instilled a championship mentality into each each of his teams. This year, the men's team, for the third year in a row, brought home a national championship. 
Kincade Henry, a sophomore from Mount Pleasant, Texas, won the NIRA Tie-Down National Championship and his horse took home the horse of the year crown.  
The men's team finished the CNFR, which took place in Caster, Wyo., as the No. 8 team in the nation behind Tarleton State, McNeese State, Missouri Valley, Casper College, Three Rivers College, Western Texas College, and Sam Houston State.
Kolt Dement, a sophomore from Rusk, Texas, finished No. 6 in the bareback, and Gauge McBride, a sophomore from Nebraska, finished No. 8 in bareback. McBride also finished No. 25 in saddle bronc. Returning Tie-Down National Champion Macon Murphy of Keatchie, La. finished No. 12. In team roping, Riley Rieken of Arp, Texas, and his partner, Devon Johnson of Trinity Valley Community College, finished No. 14. Garrett Curry, a freshman steer wrestler from Richmond, Texas, finished No. 38.