2022
Phi Theta Kappa holds spring induction ceremony
Image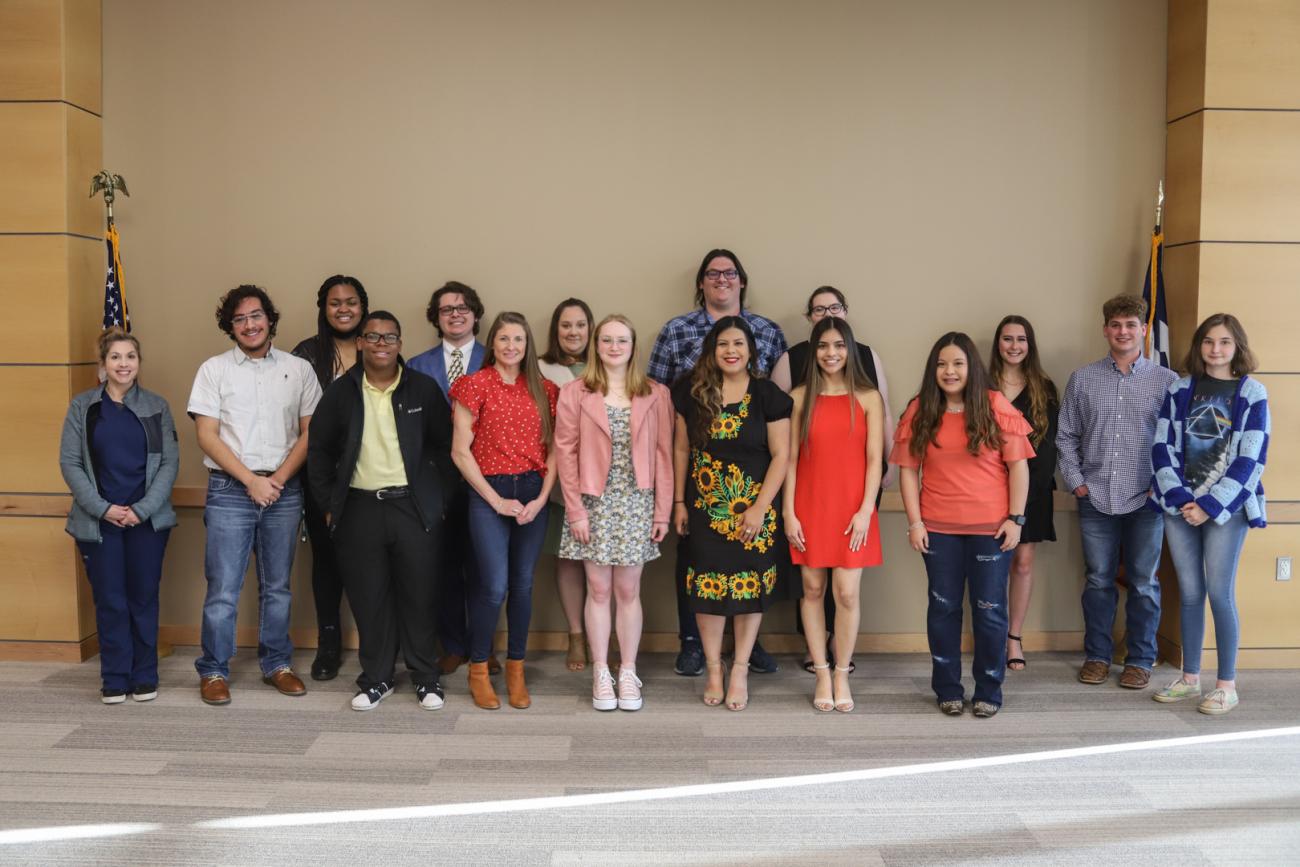 The Panola College chapter of Phi Theta Kappa held its spring induction ceremony on April 7 in the Frances B. Ross Ballroom of the Charles C. Matthews Foundation Student Center. The ceremony featured a performance by the Panola Pipers singing group, along with a speech from Sharon Roberson-Jones, the executive director of Excellent Teen Choice.
Phi Theta Kappa International Honor Society serves to recognize and encourage the academic achievement of two-year college students and provide opportunities for individual growth and development through honors, leadership, and service programming. To be eligible for PTK membership, students must maintain a GPA of 3.5 or above and have completed a minimum of 12 transferable hours through Panola College.
Pictured are the students who participated in the induction ceremony. From left to right, front to back: Krystle Perkins, Gerardo Salgado, Julius Robert Johnson, Mary Wyatt, Emma Rice, Ruth Rodriguez Martinez, Angela Sanchez, Britany Vargas, Andrea Horton, Zachary La Grone, Abby Mercer, Alexander Wohllaib, Ariana Wells, Ashlynn Poland, Ty Ransom, and Tracey Tindall.