2022
Panola College to host 'Sacred Trinity' by artist Jodi Waggoner
Image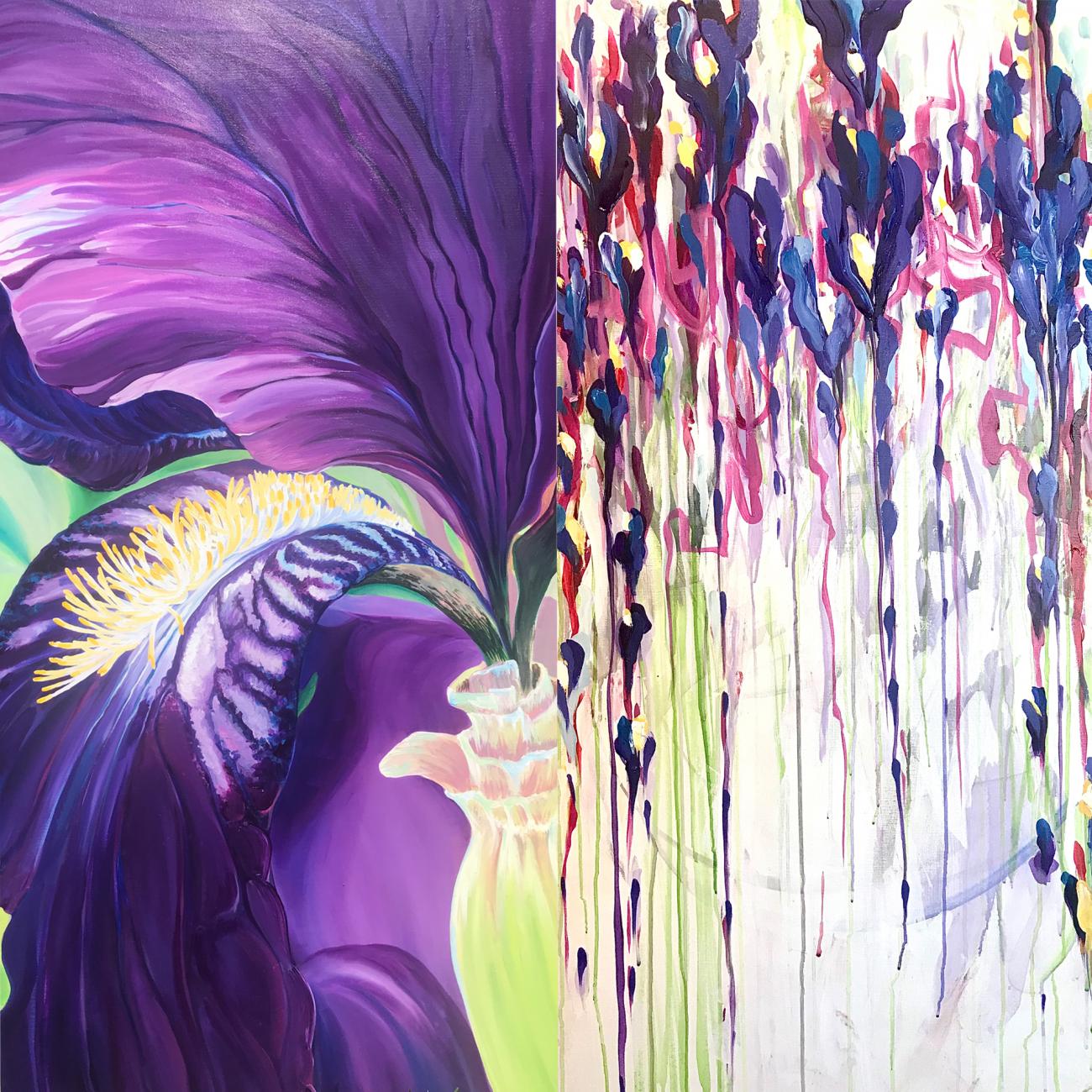 The M.P. Baker Library will host art exhibit "Sacred Trinity" by artist Jodi Waggoner from March 23 to April 29 in the Fay Allison Gallery.
Waggoner earned her Bachelors of Fine Arts (1990) and Masters of Arts (1999) at Stephen F. Austin State University. She also attended the University of Texas at Tyler (1991) and obtained her Art Education Certification. She has been in Art Education for 31 years, teaching at Henderson High School and currently at Carthage High School. Along with her career as an educator, she has hosted and taught various workshops. Waggoner has also thrived in her personal art, as she has participated in several art shows and exhibitions.
"The universal principle behind all of my series relates to the concept of false perceptions. Art is an interaction between the artist and the audience. I wish for the viewer to look into the depth of the mark making, color selection, and composition to consider a personal memory or experience. It is that connection that I seek for the audience. When the artist's creation and the viewer's reflection meet, each can transcend the physical image and join the spiritual realm for a moment. Somehow, I believe that is all any artist is trying to find, that magical moment when the viewer, artist, and spirit meet. At that moment we are able to finally see each other in our true reality. With this in mind, any subject, style, or series can be developed. The essential question or visual aesthetic in my art will be forever open ended. In my work, the question, 'Is it art?', can only be answered by the individual in their moment of seeing," explained Waggoner.
"When I begin a work, it is often a reflection of a specific moment in that day. As I paint each canvas I start with the foreground hues first. I layer a series of glazes and build complex harmonies of hues in an abstract expressionist style. I follow this layer with a series of drawn representational elements, often sourced from landscapes, and finish with the background last. This process reflects my true voice in art. I find myself drawn to the process and mark making aspects of art history, but I live and work in an area that does not understand this visual language. Therefore, I hide them and conceal the truth with a facade that is pleasing to the audience. This concept of a false facade has been an underlying theme in my work since the 1990's."
You can view more of Waggoner's work by visiting her website. 
The exhibit is free and open to the public during the Library's operating hours, Monday through Thursday, 7:30 a.m. to 5 p.m., and Friday, 7:30 a.m. to 12:30 p.m. Contact the Library for more information by calling 903-693-2052 or emailing library@panola.edu. To inquire about upcoming art exhibitions or becoming a guest artist, contact Amanda Clements by calling 903-693-2092 or emailing aclements@panola.edu.