2022
KCACTF Texas State Festival returns to Panola College
Image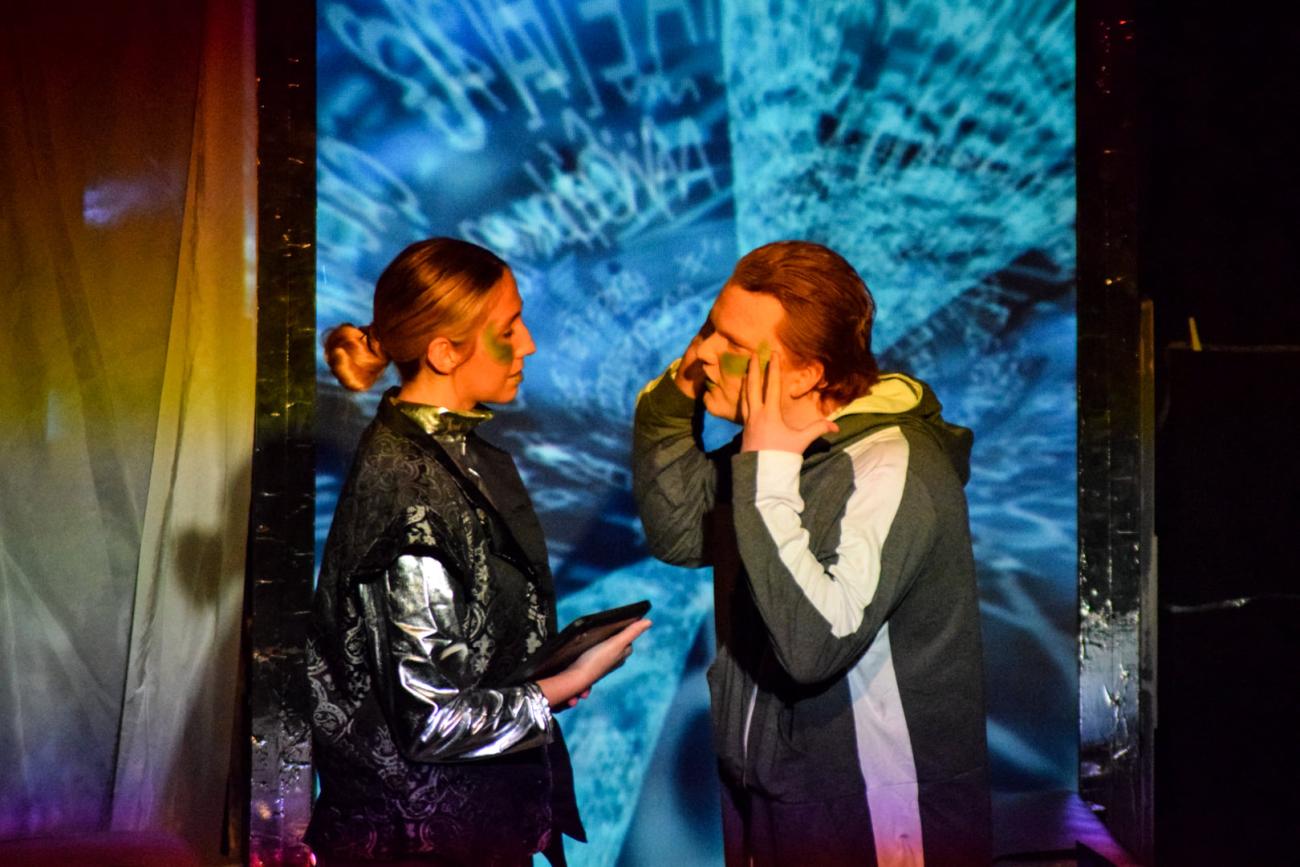 The Kennedy Center's American College Theatre Texas State Festival premiers its live performances at Panola College from Nov. 8 to 11, following a two-year hiatus. The festival will feature five incredible theatre performances in our own backyard, with plays from Panola College, Stephen F. Austin State University, Bossier Parish Community College, Blinn College, and the University of Houston.
Panola College presents its entry, The Arsonists by Max Frisch and translation by Alistair Beaton, into the KCACTF Texas State Festival on Nov. 8 at 6 p.m. and Nov. 9 at 7 p.m. in the Q.M. Martin Auditorium. The production is a comic parable about accommodating the very thing that destroys us. 
Starring in the play is Dylan Essery, Gary, as Biedermann; Caleb Ridgeway, Center, as Lead Fireman; Alexia Pineda, Center, as Anna; Dawson Windham, Shelbyville, as Schmitz; Autumn Stewart, Maydelle, as Babette; Scott Eddins Jr, Colmesneil, as Eisenring; Julien Lawrence, Timpson, as Dr. of Philosophy; Destiny Wright, Huntsville, as Mrs. Knechtling; Jacob Phillips, Mt. Enterprise, as Policeman/Fireman Chorus; and Cassie Wallace, Alto; Jared Jackson, Alto; Lee Inman, New Boston; LoLo Beathley, Houston; Sarolyn Musick, Gary; Tameka Alexander, Weatherford; Taylor Alexander, Gary, as Fireman Chorus.
The production team and crew are Jessica Bailey, Nacogdoches, Assistant Director; Kadynce Matthew, Union Grove, Stage Manager; Andrea Rosenbaum, Portland, Dramaturge; Chelsey Caldwell and Evelyn Boles of Mount Enterprise, Makeup/Hair/Mask Design; Donovan Williams, Gary, Lights; Estrella Villanueva, West Orange, Projection/Film Design & Technician; Triston Batchelor, Leggett, Costume Crew; Haven Heiman, Shelbyville, Costume Designer; Jaedon Lewis, Mt. Enterprise, Properties Design; Katelyne Guerror, Colmesneil, Properties Design; Cason Grimaldo, Grapeland, Sound Design and Technician; Turner Mullican, Palmer, Construction; and Aaron Barclay, Kennard, Set Construction.
The play is directed by Professor of Drama Karen King. Please note that there are mature themes and the show is not suitable for young children.
Tickets are available for $5.00 and may be purchased online or at the door. Tickets cover all shows being presented at the three-day festival.
In addition to Panola College's production of The Arsonists, there are two student-directed 10-minute plays: The Girls Room by Brittany Schmidt, the University of Houston, directed by Jessica Bailey and featuring Taylor Alexander, Sarolyn Musick, and Autumn Stewart, and P.S. Sal Mineo is Dead, by Brad Nies, Blinn College, directed by Dylan Essery and featuring Jacob Phillips, Donovan Williams, and Jessica Bailey. These productions perform on Nov. 10 at 11 a.m. and 1 p.m.
At 8 p.m. on Nov. 10, Stephen F. Austin will present William Golding's Lord of the Flies adapted by Nigel Williams, and at 11 a.m. on Nov. 11, Bossier Parish Community College will present Sylvia, a modern romantic comedy about a marriage and a dog by A.R. Gurney.