2022
Jazz on the Quad and band concert planned
Image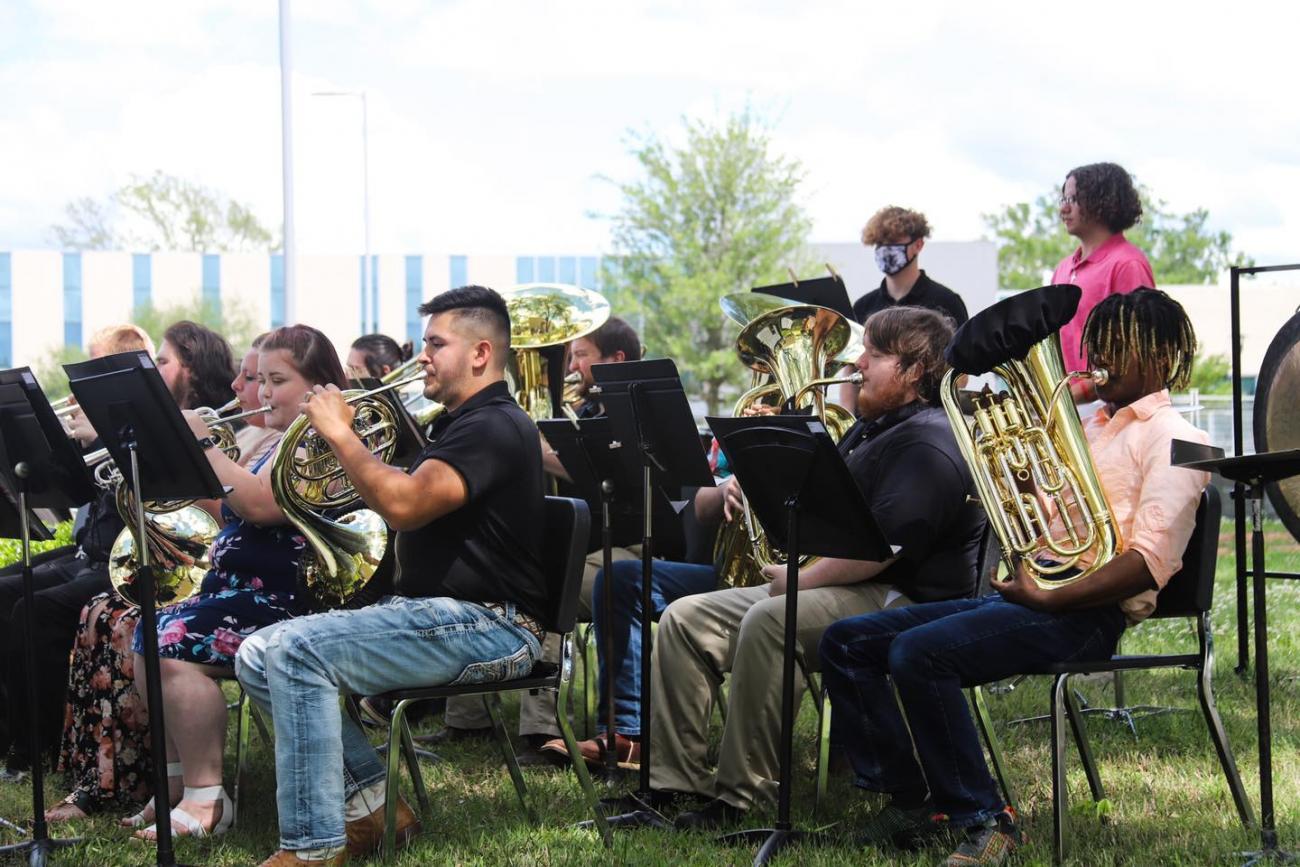 The Panola College band will present two musical events prior to the end of the spring semester on the Panola College campus in Carthage.
The annual Jazz on the Quad event will return on Tuesday, April 26, at 6 p.m. on the outdoor quad, located between the Martha Miller Administration Building and the M.P. Baker Library. The event will feature both the jazz band and Panola Pipers.
The concert and jazz bands will present their spring concert on Sunday, May 1, at 3 p.m. also on the outdoor quad. During the event, sophomores will be recognized for their work over the past two years.
Both events are free and open to the public to attend. Due to both events taking place outdoors, guests are encouraged to bring a lawn chair or blanket.