2021
Frances B. Ross Music Building to be completed Nov. 1
Image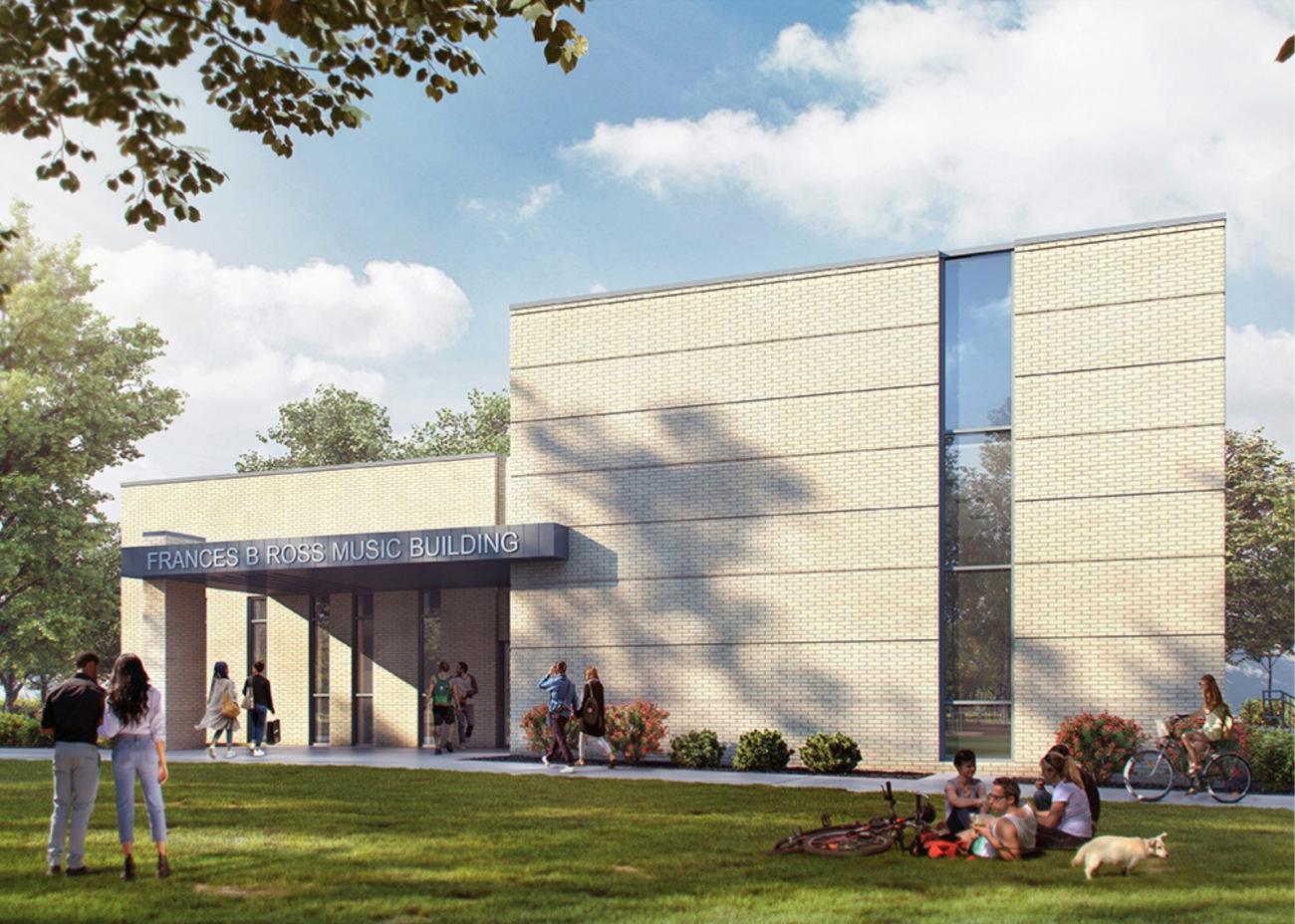 Construction on the Frances B. Ross Music Building is expected to be completed on Nov. 1, 2021.
"Panola College is anticipating with great excitement the opening of the state-of-the-art Frances B. Ross Music Building," said Dr. Gregory Powell, the Panola College President.
Last year, the Panola College Board of Trustees officially voted to name the building after long-time benefactor, Frances B. Ross, and to name the band hall after long-time Trustee, Evelyn Sharp.
"The construction on the building continues to be on schedule," said Clint Harris, the Executive Director of Operations for Jacobe Brothers Construction. "We will be ready to turn the building over around the first of November."
The building, Harris explained, is designed to be extremely high-end in terms of acoustical performance.
"The bands and the choir will be able to practice and play their instruments with the sound not echoing or reverberating throughout the space," he said. "So, it is really a highly specialized building that allows for proper acoustical performance."
Dwaine Hubbard, the Panola College Band Director, agreed.
"Before the design process of the building even began, an acoustical engineer was brought on board," Hubbard said. "The most important thing is for the building to be a place where we can hear each other, where we get a clear and true sound on what is being practiced."
The original completion date of the building was Sept. 31, 2021; however, rain delays and other unforeseen circumstances prevented the pouring of the building's pad, causing a delay on the project. Since that initial delay, construction has moved steadily forward.
"We have all of the material needed in-hand or confirmed to be being delivered on time, so there is nothing that should delay us at this point," Harris said.
Instruction inside the Frances B. Ross Music Building is set to begin in Jan. 2022, lining up with the start of the Spring 2022 semester.
"Faculty and staff will have access to the latest technology in an aesthetically inviting, acoustically sound space, and I know our students are looking forward to the readily accessible, sound-proof practice rooms," said Powell. "With all of our music offerings under one roof, I believe the faculty and students will create a synergy resulting in spectacular performances."