Apply Now! 
Applications now being accepted for Fall and Spring Semesters
See how to apply for more information
The Medical Laboratory Technology (MLT) program, also known as Clinical Laboratory Science, prepares students to work in the laboratory to analyze blood, body fluids, and tissues using high-tech instrumentation.
Our two-year program prepares the student to perform laboratory procedures to aid the physician in the diagnosis and treatment of patients. Medical Laboratory Technicians work in hospitals, medical and veteranary clinics, and research laboratories.
Medical Lab Technology lecture courses are 100% online only requiring three-four Saturday labs per semester and clinical hours. This format serves the needs of our students by providing flexibility allowing students to work and/or tend to their family commitments.
Associate of Applied Science in Medical Laboratory Technician
Clinical rotations must be done in a clinical facility- times and dates will be determined by the availability of clinical sites.
Graduates of this program will receive an Associates of Applied Science in Medical Laboratory Technology and be eligible to sit for the national qualifying examination for certification and/or registration as a Medical Laboratory Technician from ASCP or AMT. 
Issuance of the MLT AAS is not contingent upon students passing external certification exams.
STEP 1: BE ADMITTED TO PANOLA COLLEGE
You must obtain full admission to Panola College.
Step 2: Read the MLT Student Handbook and program policies
STEP 3: Complete Prerequisite courses 
Students must have successfully completed and present transcript evidence of the following with program application: 
be TSI complete in Math
one college-level course in Chemistry (lecture and lab, minimum of 4 hours)
one college-level course in Biology (lecture and lab, minimum of 4 hours)
Students that do not meet the above pre-requisites will not be considered for the program.
Step 4: Complete the MLT application
Students should have an overall GPA of 2.0 or better to apply.
Selection Criteria:

| Criteria | 40 Possible Points | Details | | |
| --- | --- | --- | --- | --- |
| Essay Questions | 1-10 points | Two application essay questions based on desire, knowledge, grammar and ability to clearly convey ideas | | |
| Certified/licensed Phlebotomist | 4 points | Proof of certification must be provided before application deadline | | |
| Non-MLT Courses | 0.5 to 2 points each (18 possible) | Completion of non-MLT required courses (see degree plan for courses) - 2 points per "A", 1 point per "B", 0.5 point per "C" | | |
| Completion of MLAB 1201 - Intro to Clinical Science | 0.5 to 2 points | 2 points for an "A", 1 point for a "B", 0.5 points for a "C". | | |
| TSI Complete | 2 points each (6 possible) | 2 points are awarded for completing each TSI requirement (Math, Reading, & Writing) | | |
Interviews may be conducted if deemed necessary. Interview score (if applicable) and initial score will be tallied and open positions in the MLT program will be offered according to total points earned (Number of students selected will vary each semester dependent on available positions).  

All documentation must be submitted to be considered for program. 
Resources
Currently active clinical sites:
UT Health- Henderson, Texas
UT Health- Carthage, Texas
CHI St. Luke's- Lufkin and San Augustine, Texas
Nacogdoches Medical Center- Nacogdoches, Texas
CHRISTUS Good Shepherd Medical Center- Longview, Texas
CHRISTUS Good Shepherd Medical Center- Marshall, Texas
Longview Regional Medical Center, Longview, Texas
Sabine County Hospital- Hemphill, Texas
North Caddo Regional Medical Center- Vivian, Louisiana
Nacogdoches Memorial Hospital- Nacogdoches, Texas *NEW*
CHRISTUS Southeast Texas St. Elizabeth- Beaumont, Texas *NEW*
Medical Laboratory Technology Staff
Accreditation
The Panola College Medical Laboratory Technician Program is accredited by:

National Accrediting Agency for Clinical Laboratory Sciences (NAACLS)
5600 N. River Rd. Suite 720
Rosemont, IL 60018-5119
(773)714-8880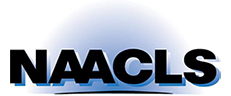 Graduates are eligible to sit for the MLT(ASCP) and/or MLT(AMT) exam upon graduation.